Corporate exhibition space designed around the company's products and services to provide an easy understanding the artificial intelligence and machine learning business applications.
围绕人工智能公司的产品和服务来设计的企业展示空间。来访客户以轻松直观的方式来了解人工智能和机器学习的业务落地效果。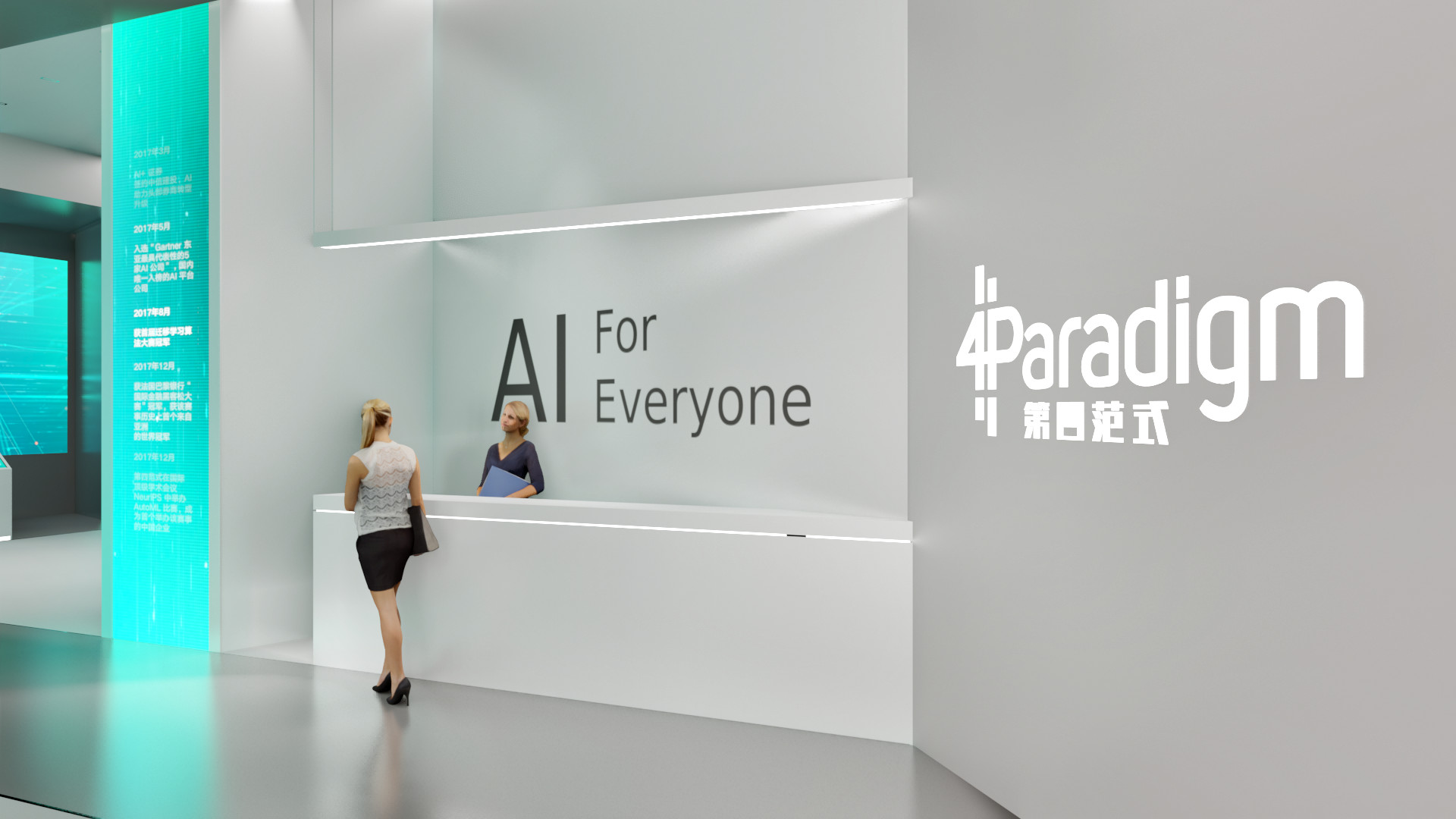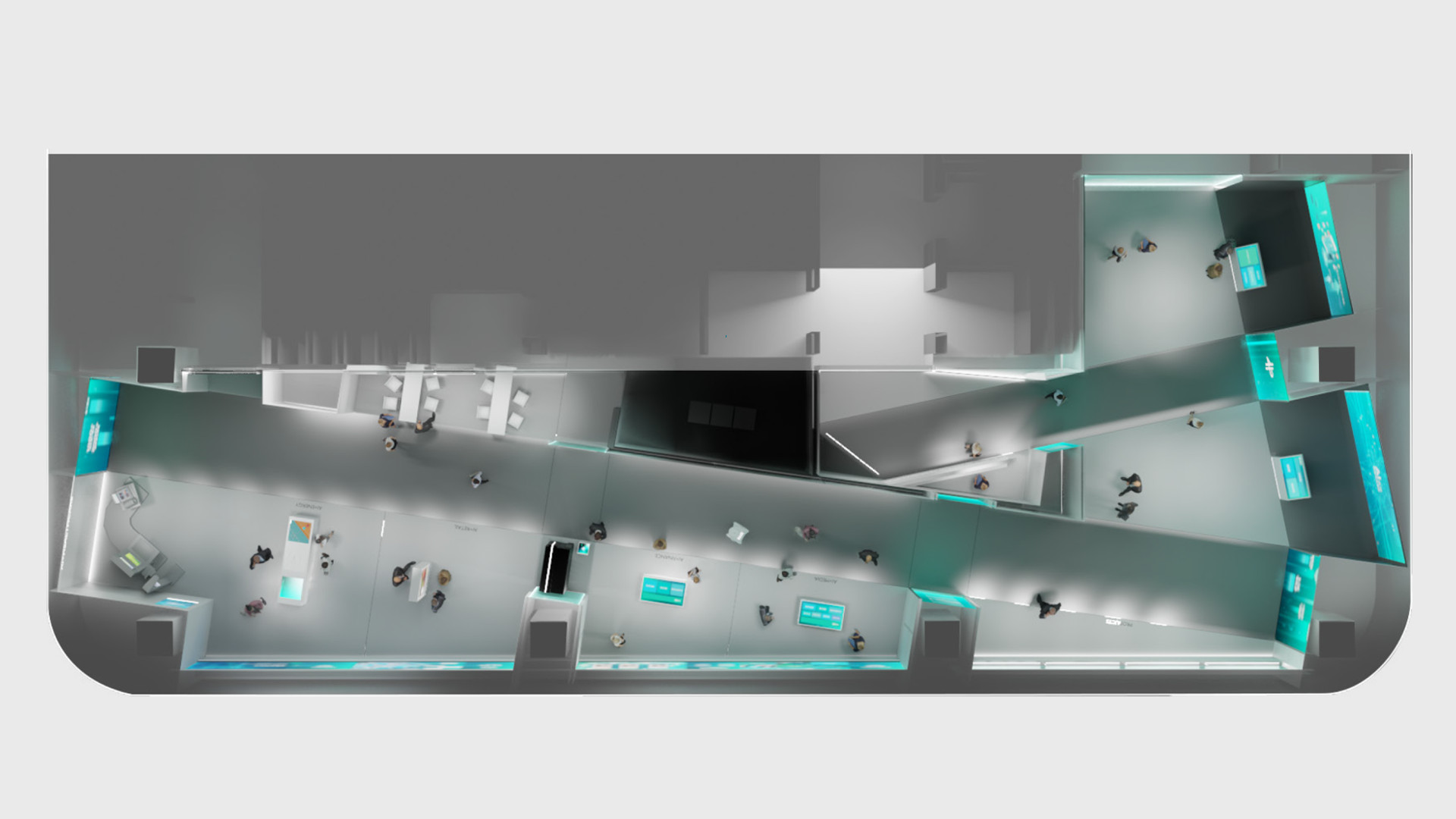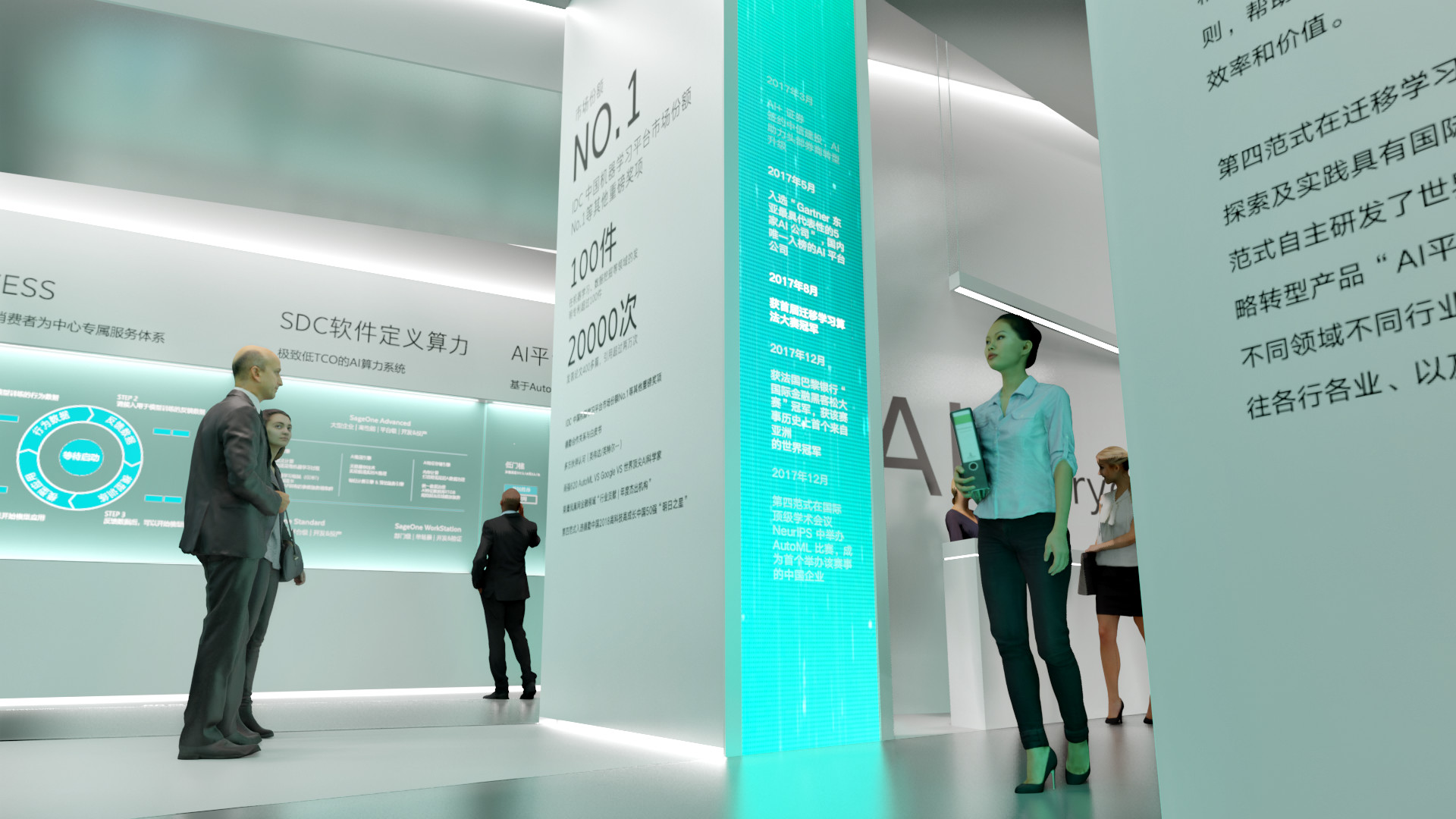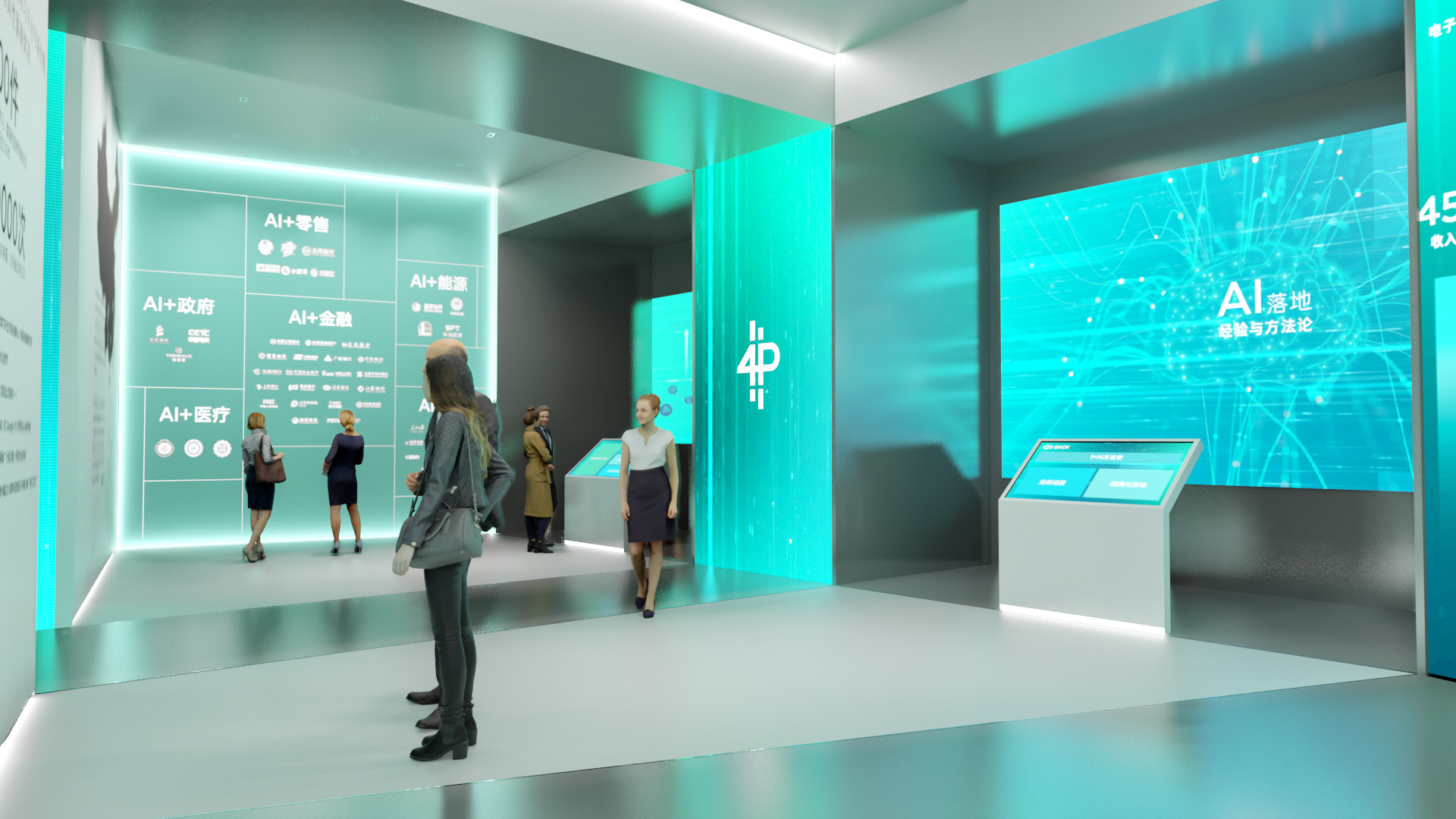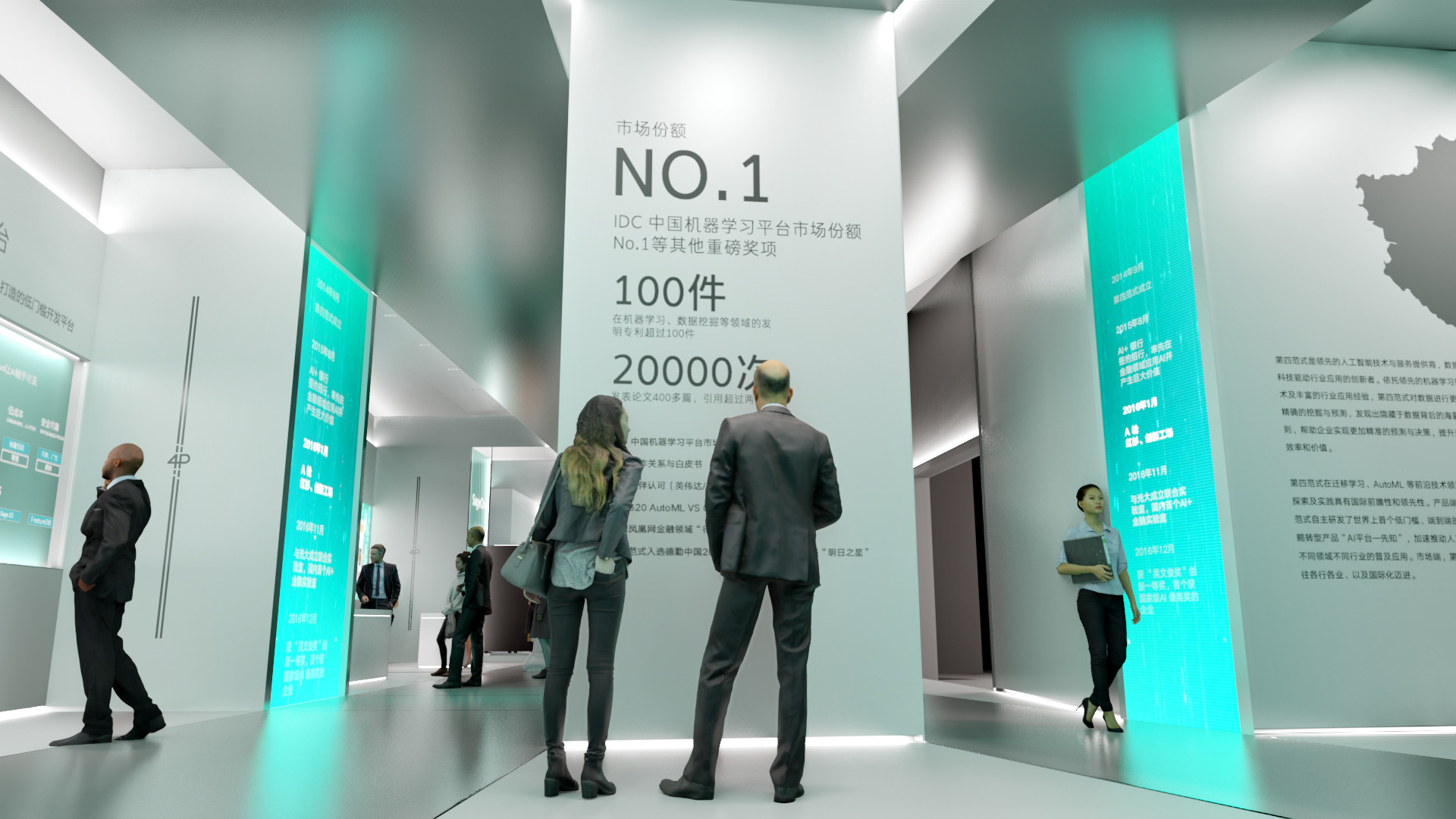 Different sectors and markets (healthcare, industry, banking, etc.) materialize into tangible objects, playable
simulation and data visualization.
对其产品在不同的产业领域(医疗保健,工业,银行等)的应用进行视觉转化。生成有形的对象和数据可视化便于模拟和操作。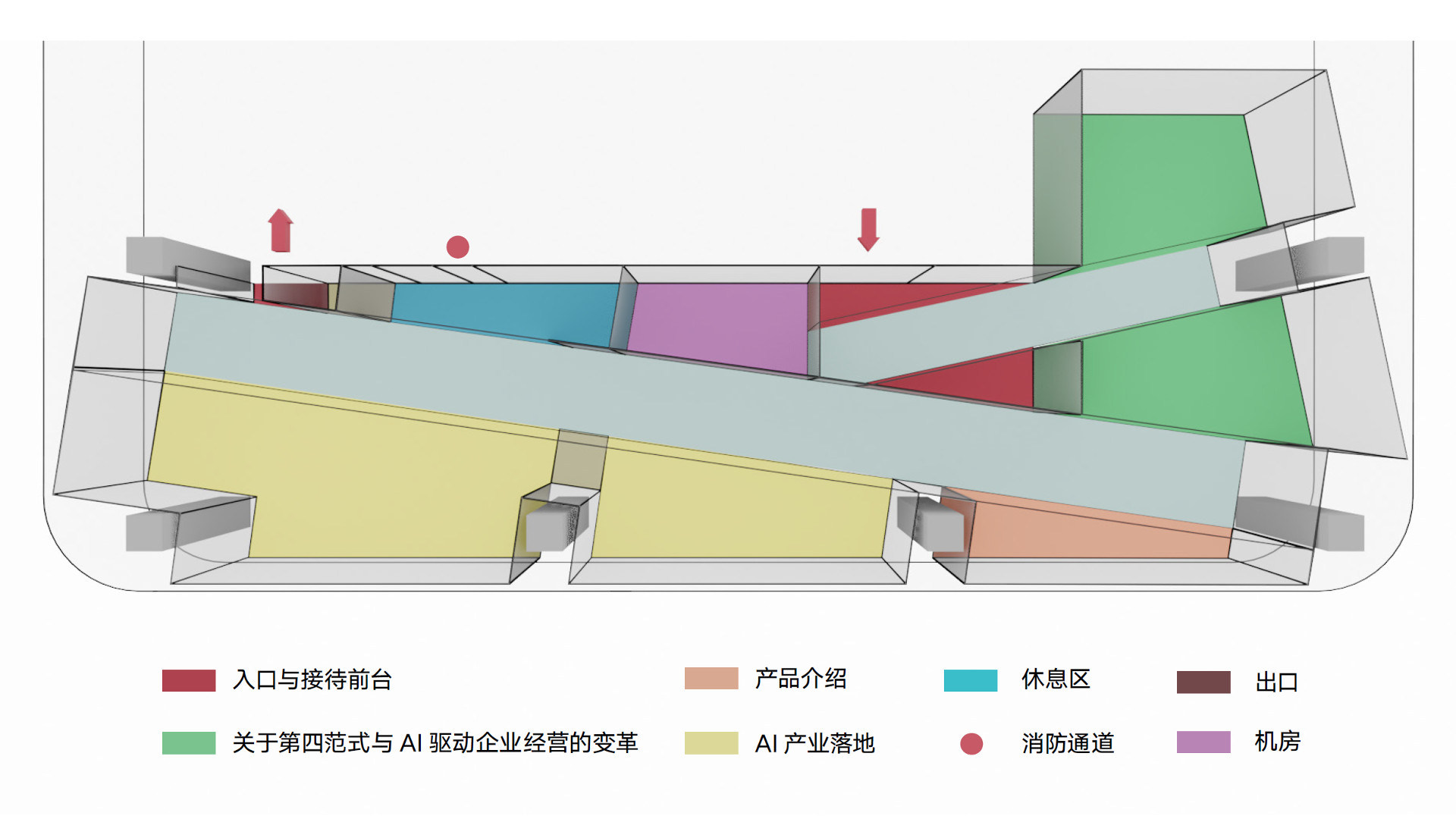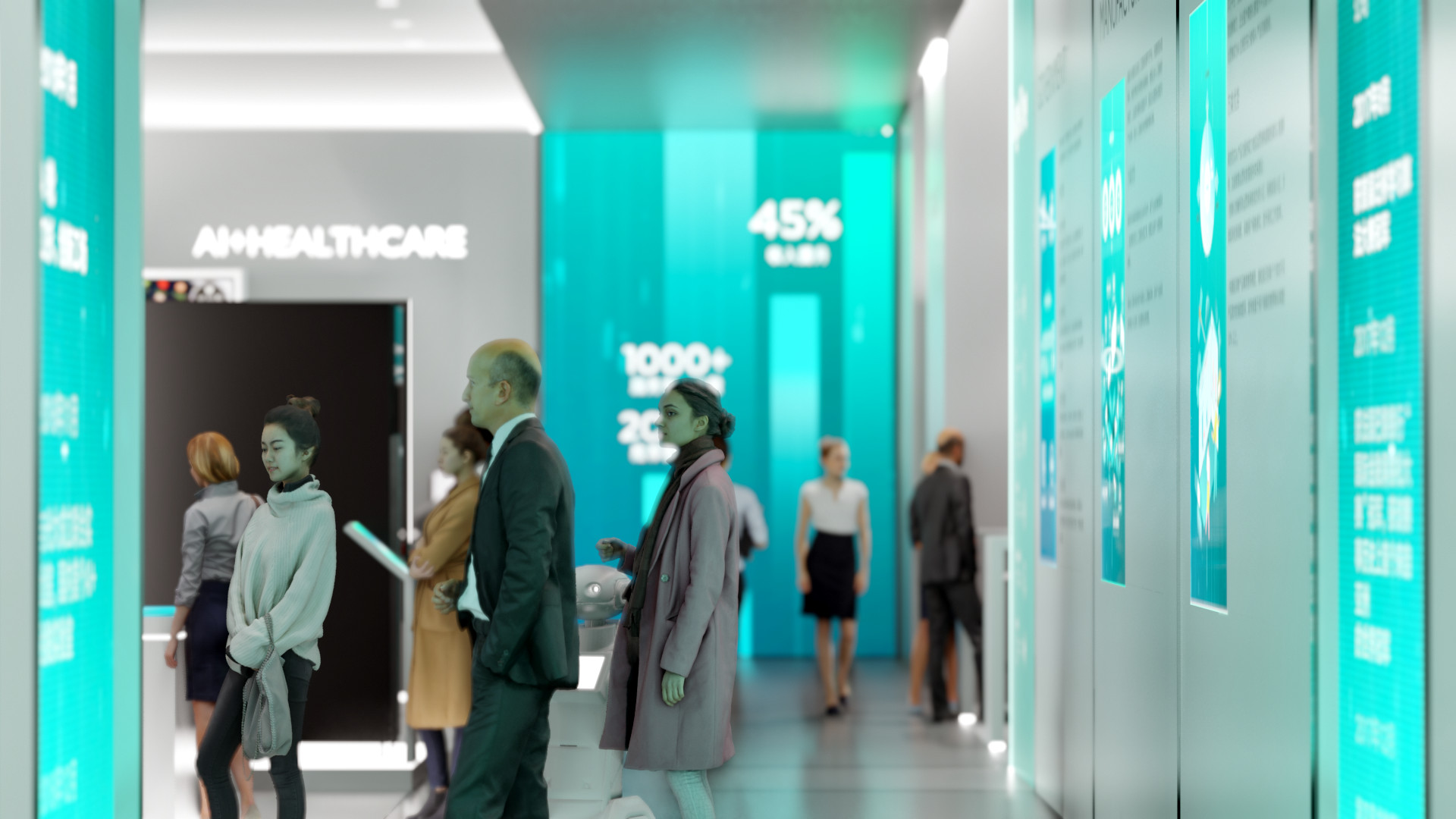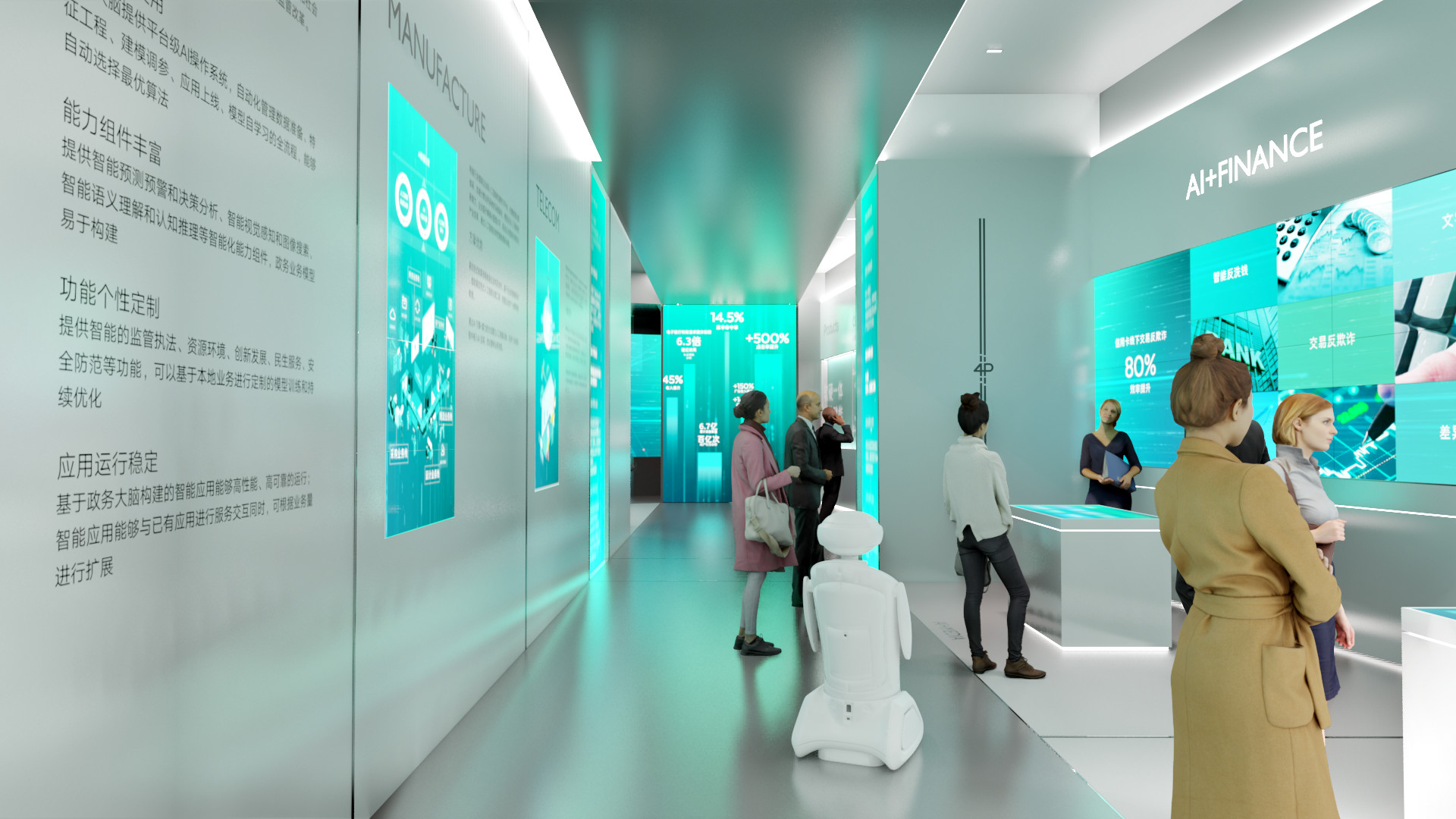 Visual and interactive installations communicate clearly to guide potential customers towards the purchase of complex hardware equipment and software solutions.
视觉和互动装置为企业和潜在客户之间搭建起沟通通道,給于客户清晰的指导,让他们可以准确的采购这些专业且庞杂的硬件设备与软件产品。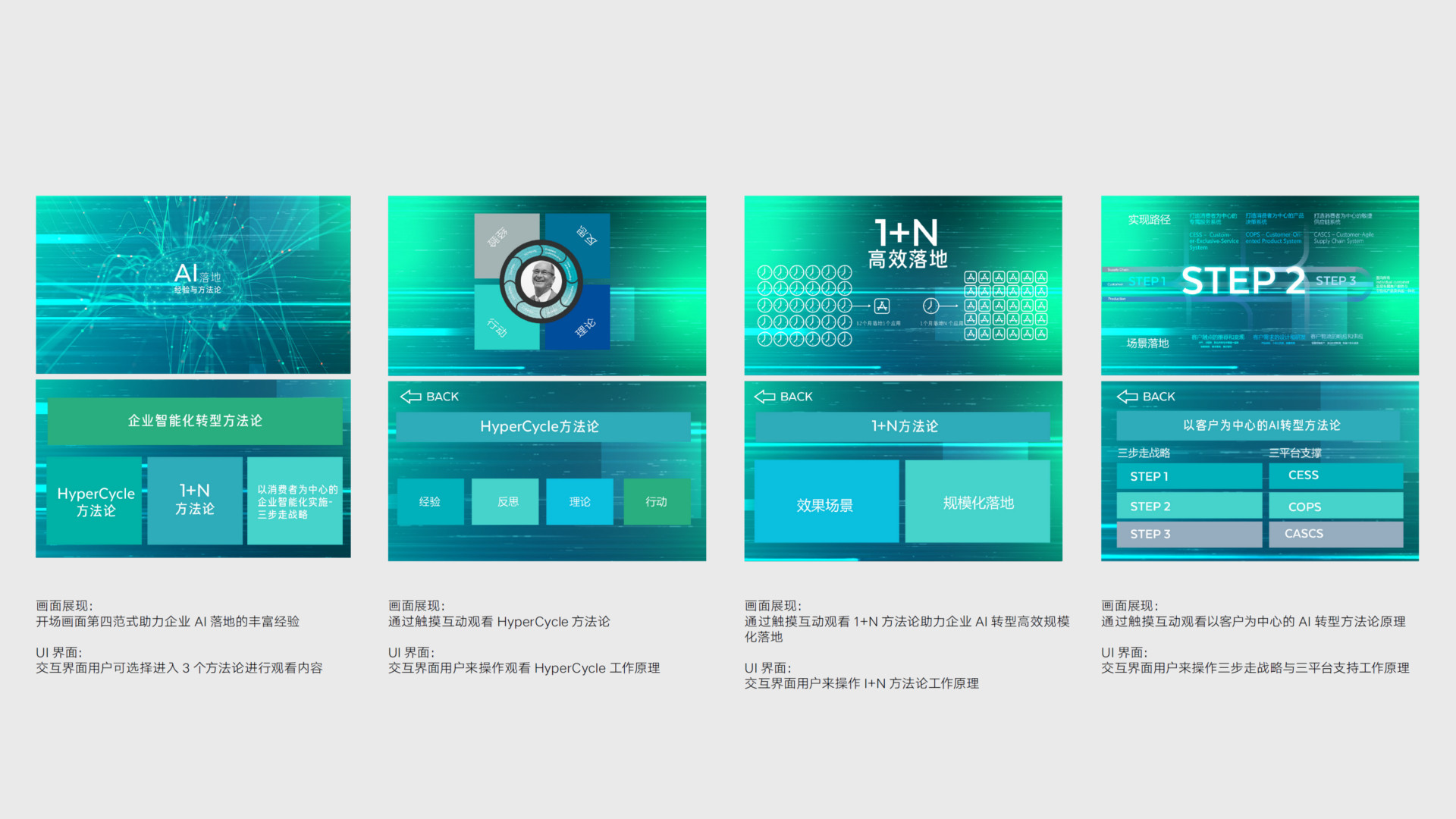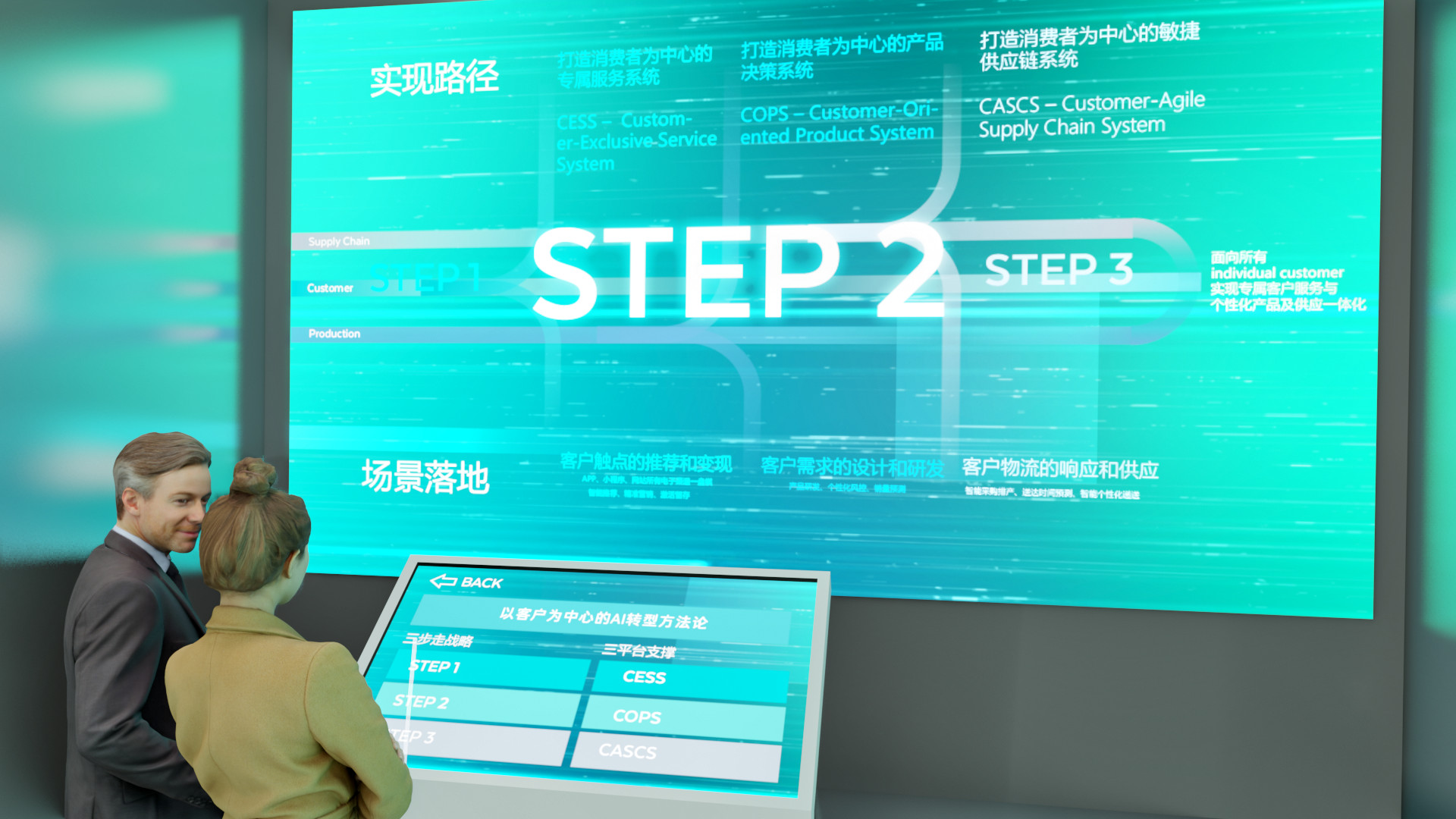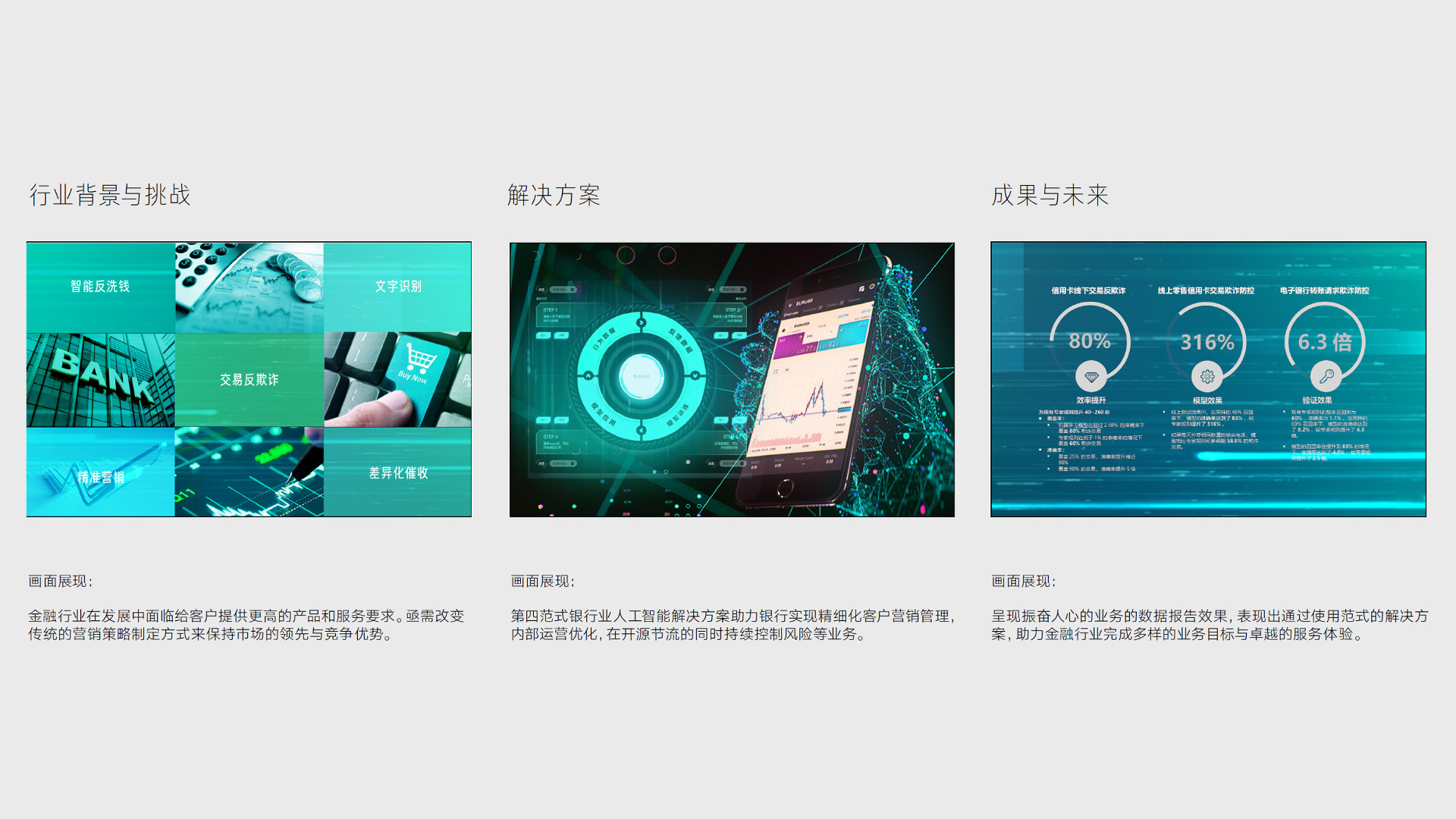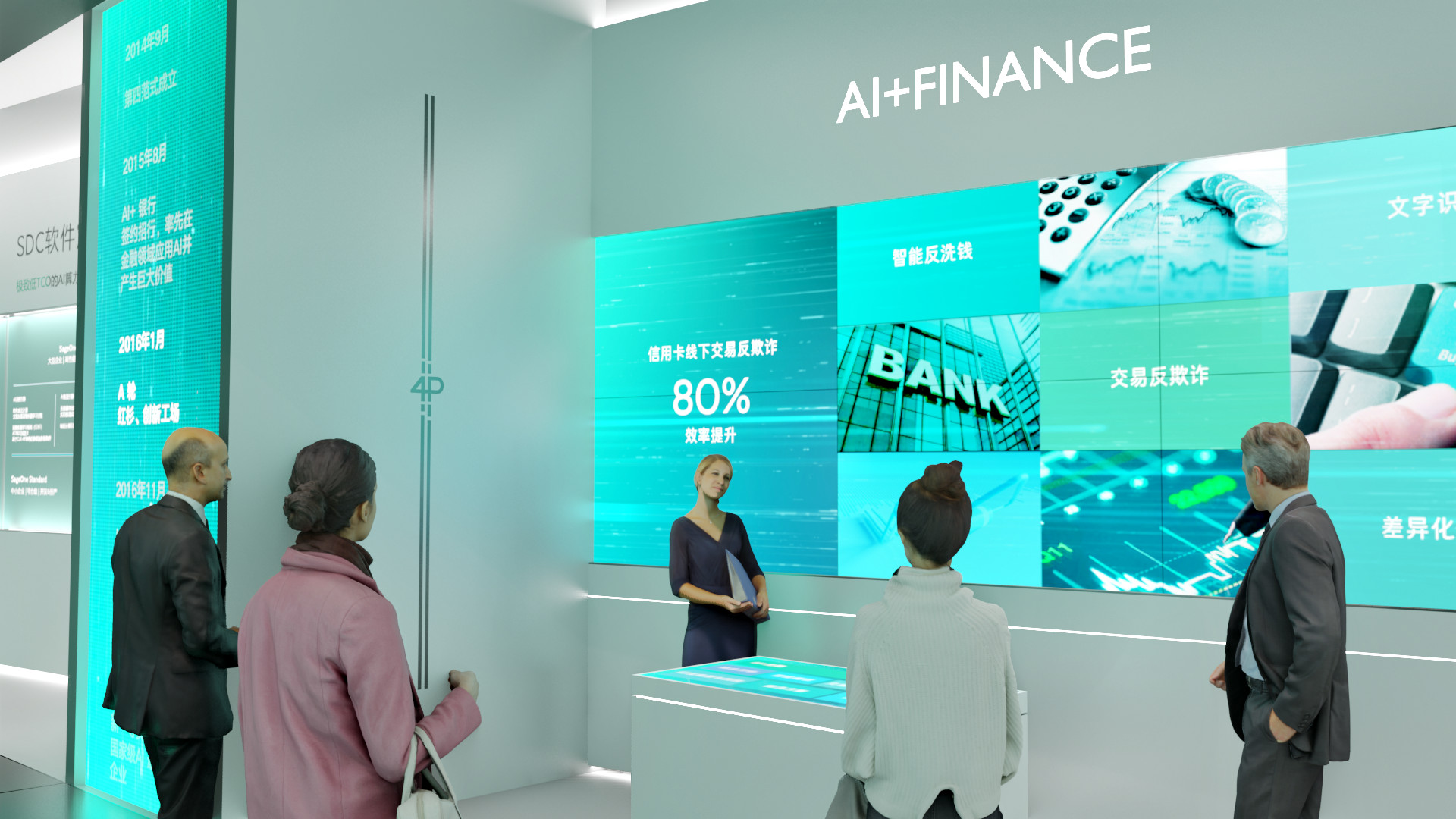 Client:
4Paradigm
Type:
Corporate Exhibition
Location:
Beijing / China
Assignment:
Visual Identity
Interior Design
Exhibition Planning
Content Strategy
Year:
2019
客户:
4Paradigm
类型:
Corporate Exhibition
地址:
Beijing / China
任务:
Visual Identity
Media System Development
Real-time Visual Effects
Data Visualization
年份:
2019