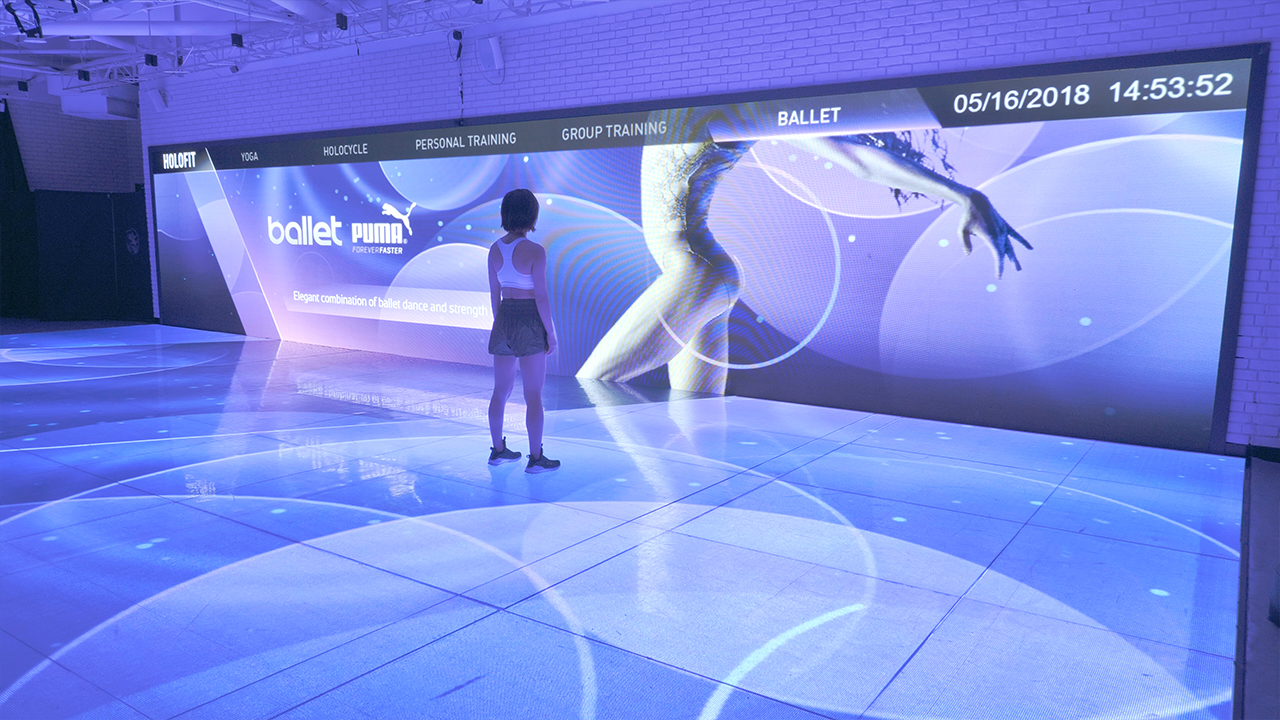 Holofit Identity Research
Research in spatial visual identities for the development of future products. A technical and conceptual exploration in computer-generated material for interior spaces.
Five different physical activities are represented through their symbolic meanings. Colors and shapes are used to compose distinct materials sharing similar characteristics : graininess, luminosity, contrast and movement.
研究未来产品开发的空间视觉识别。对使用计算机程序生成的媒体空间材料的技术和概念的探索。
五种不同的体育活动通过视觉描述定义来体现。 使用颜色和图形化的编辑:颗粒感,光度,对比度和运动,构成了同体系且不同主题内容的材料。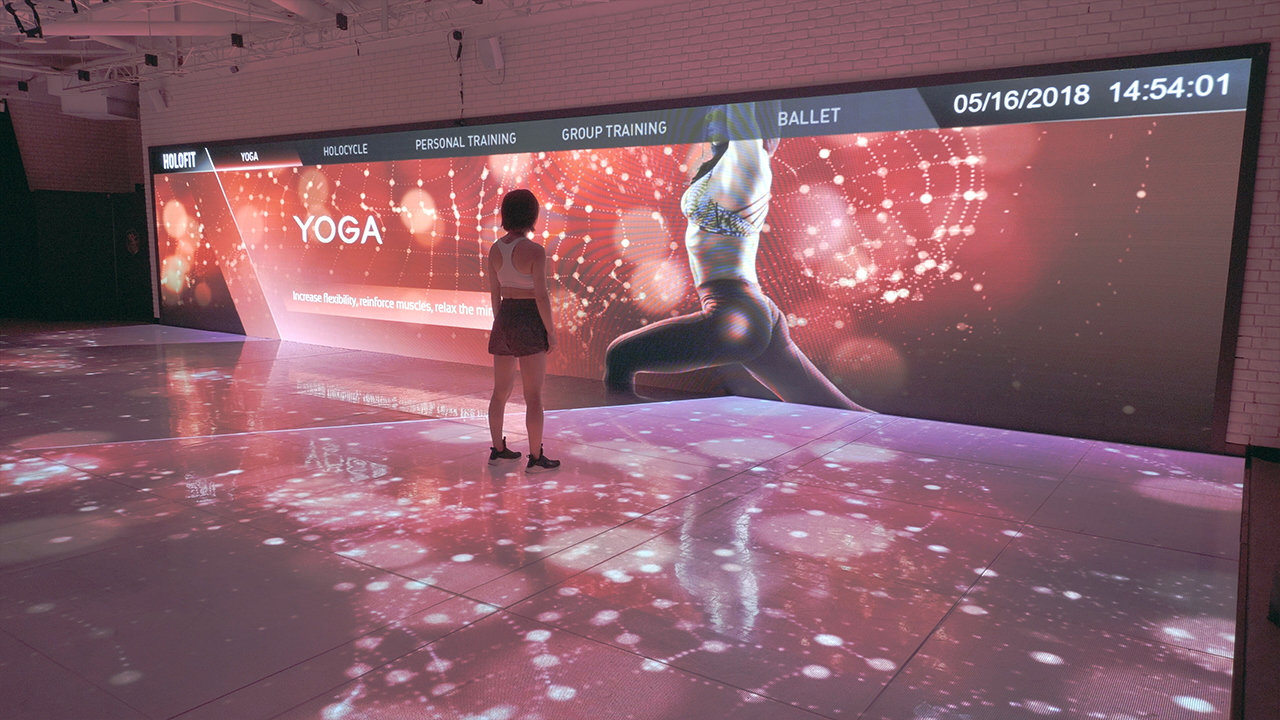 Group Training : formal, organized, regulated
Symbol graphic : square
团体训练 : 正式、有组织、规则
符号图形 : 方形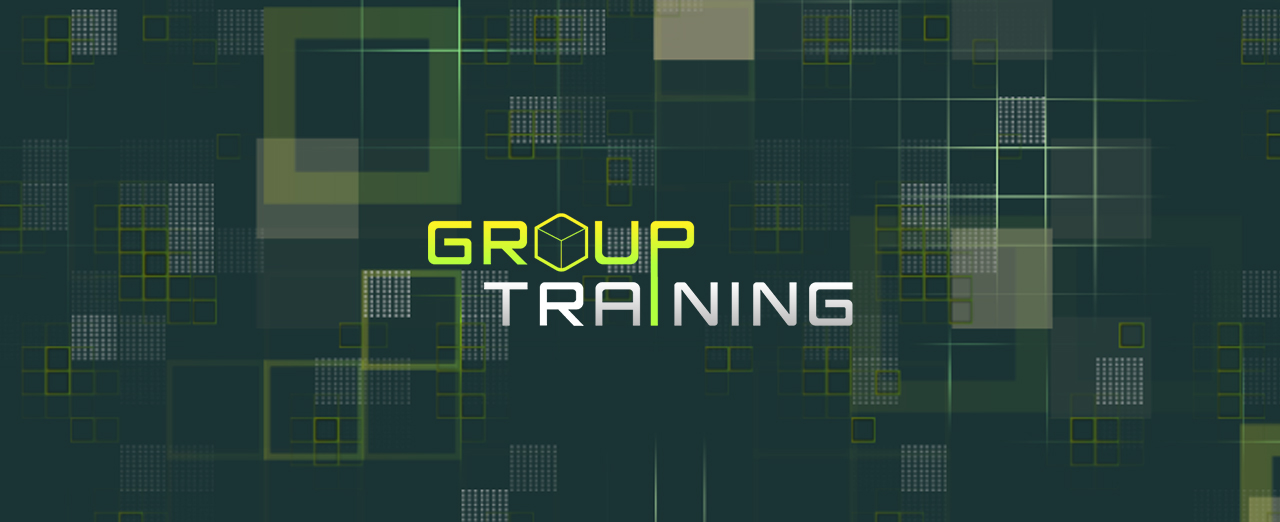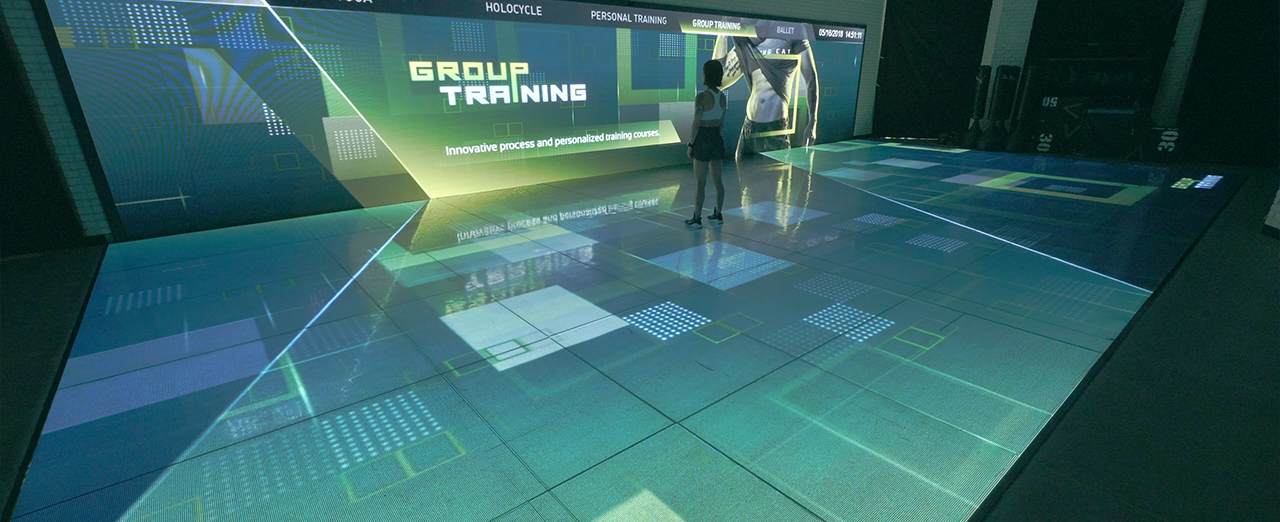 Personal Training : dynamics, focus, tension
Symbol graphic : triangle
个人训练 : 活力、专注、挑战
符号图形 : 三角形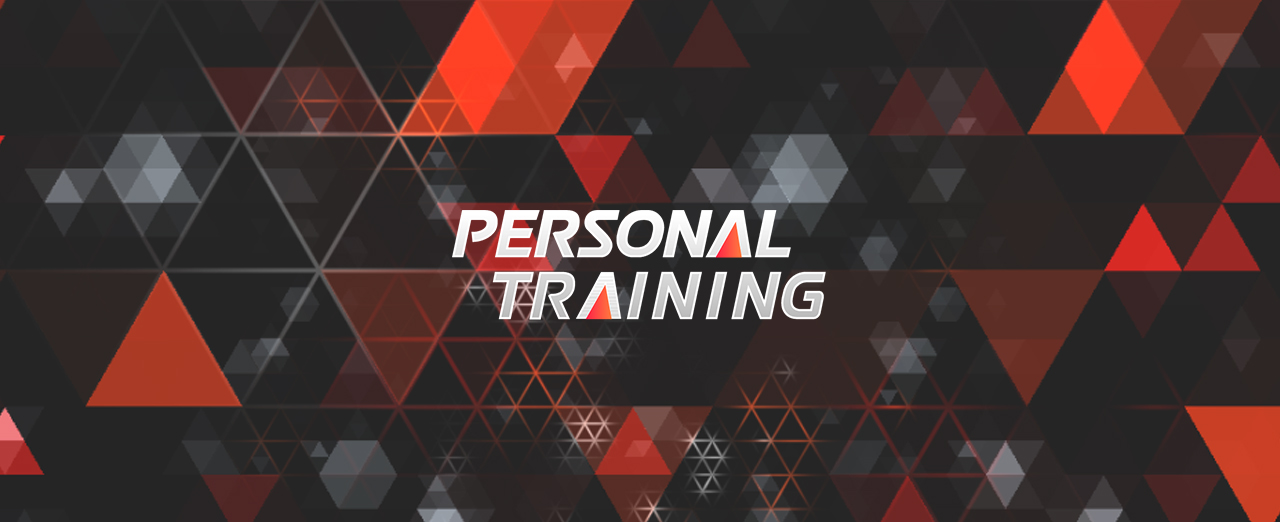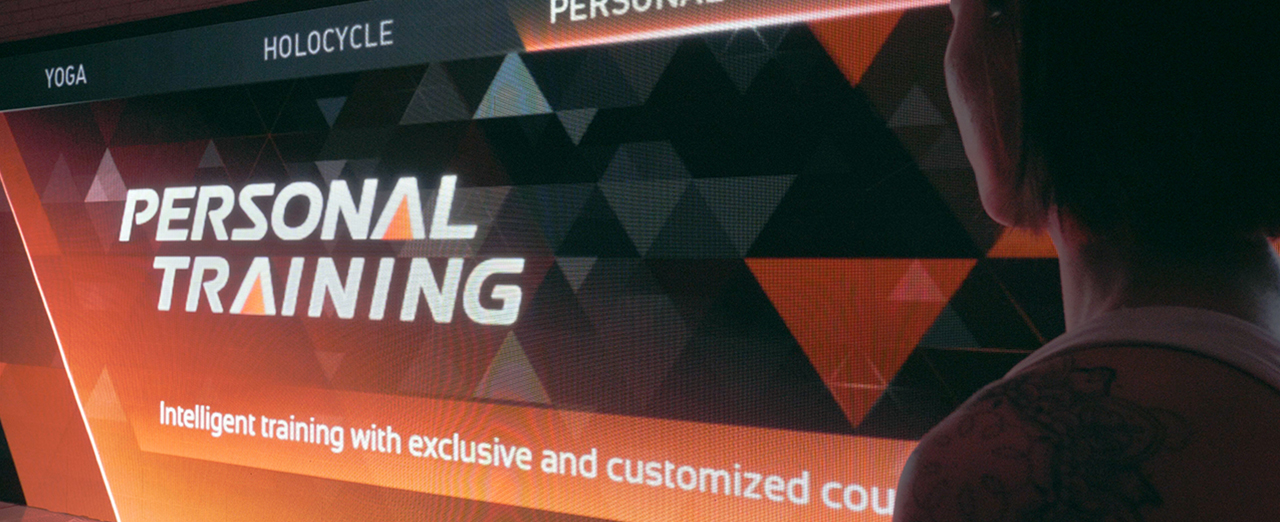 Holocycle : path, speed, velocity
Symbol graphic : line
全息自行车 : 线性、速度、竞技
符号图形 : 线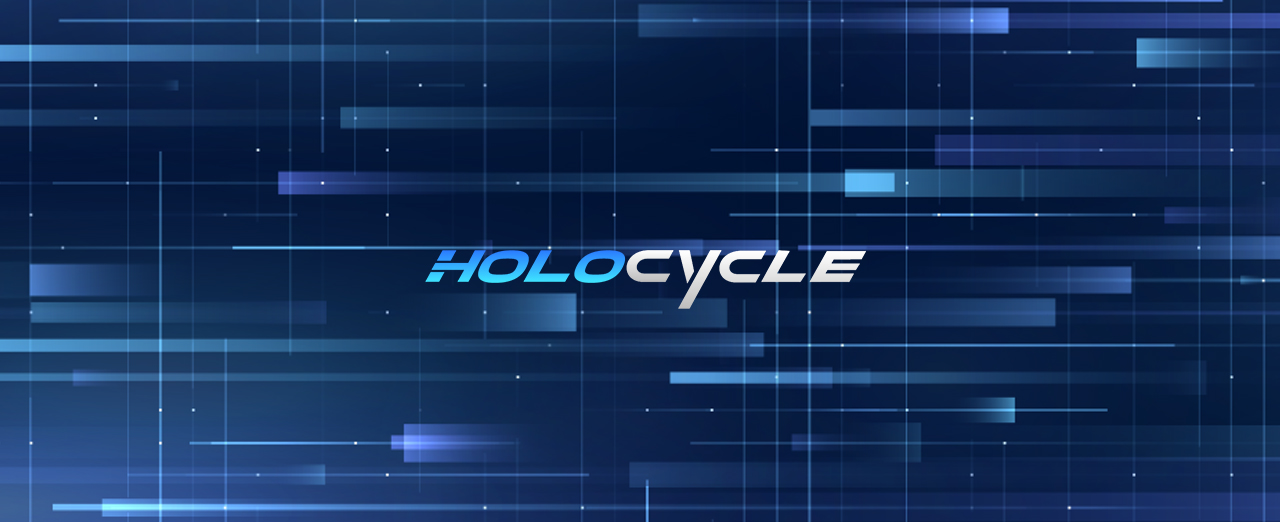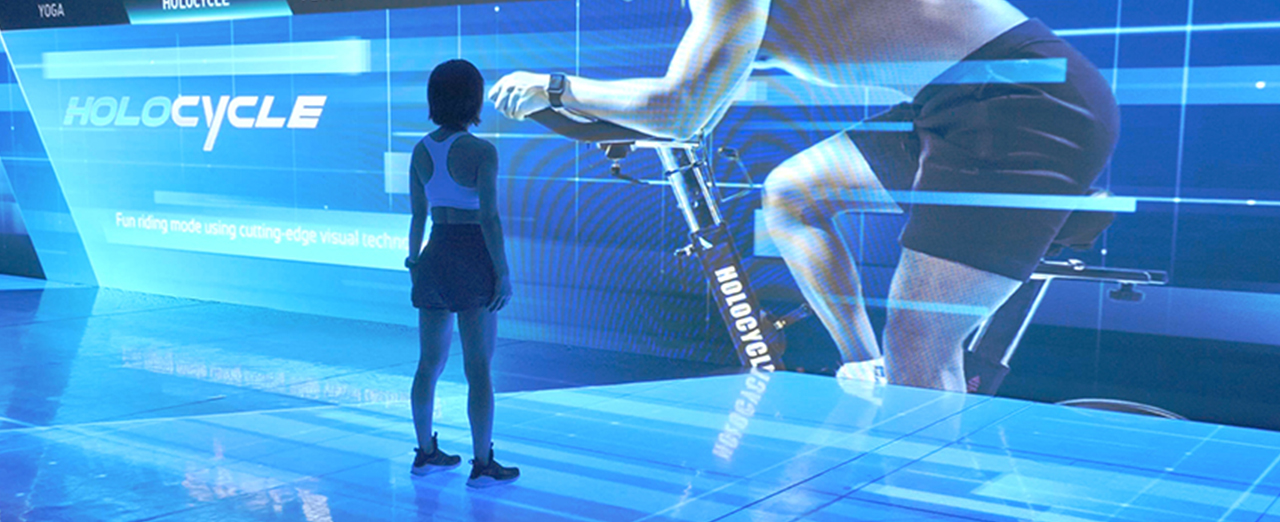 Ballet : elegant, delicate, sensual
Symbol graphic : circle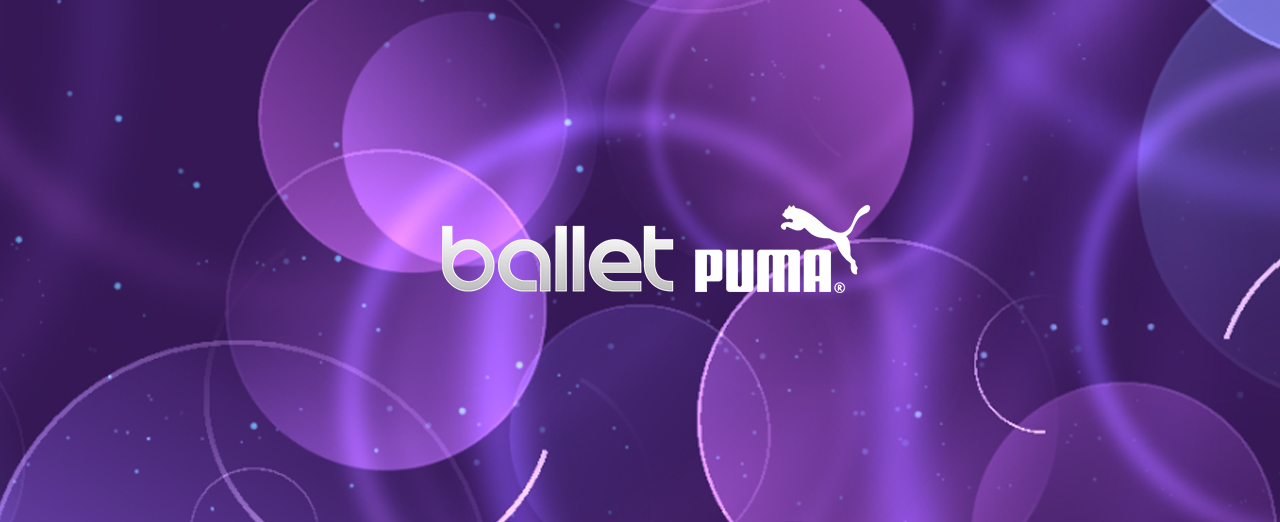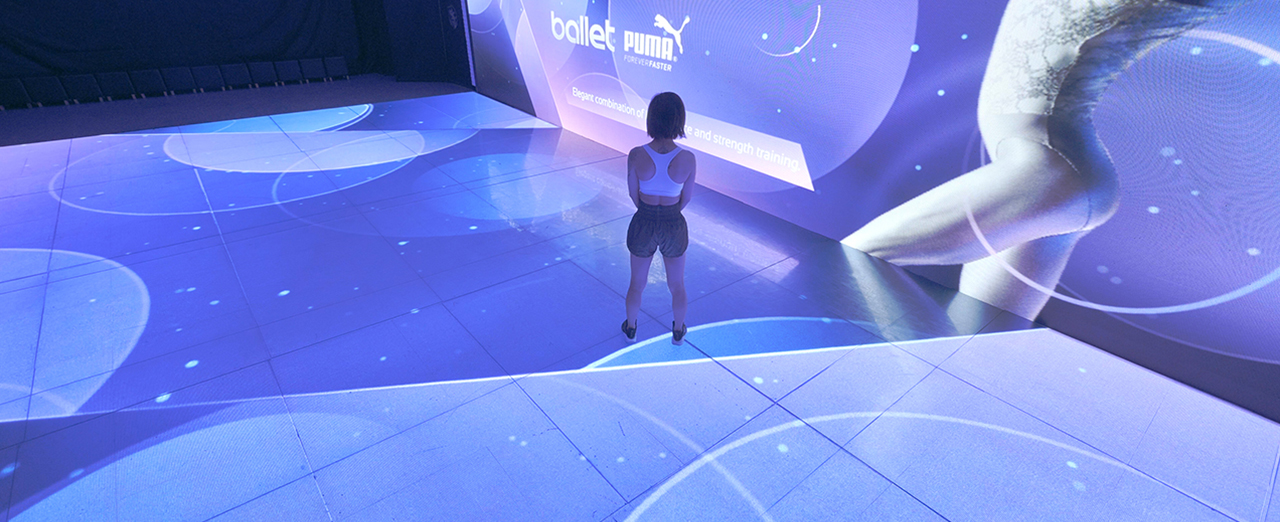 Yoga : well-being, comfort, relaxation
Symbolic figure : particle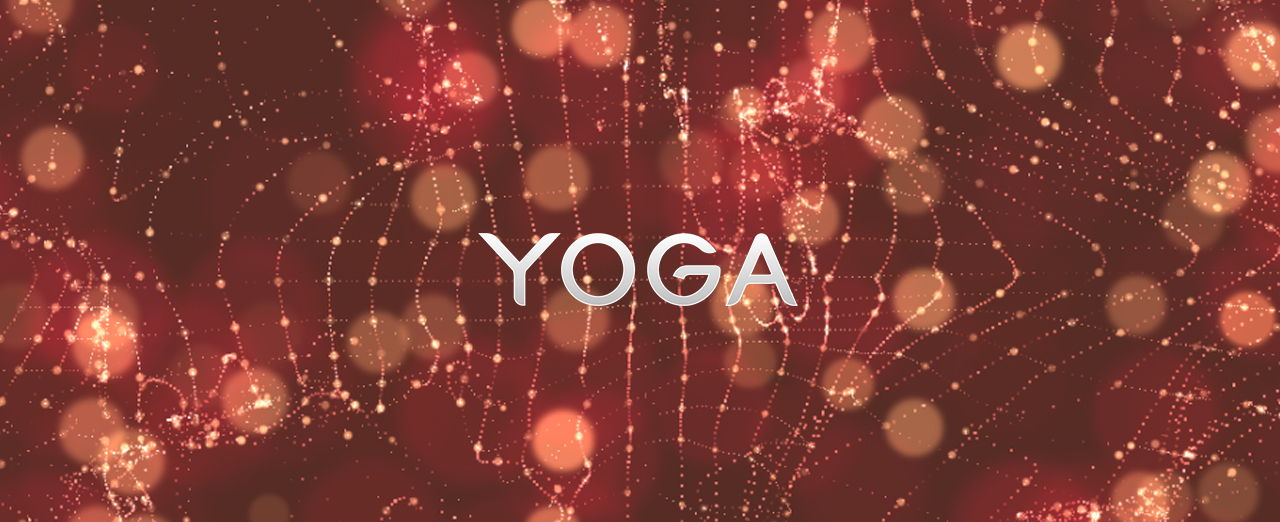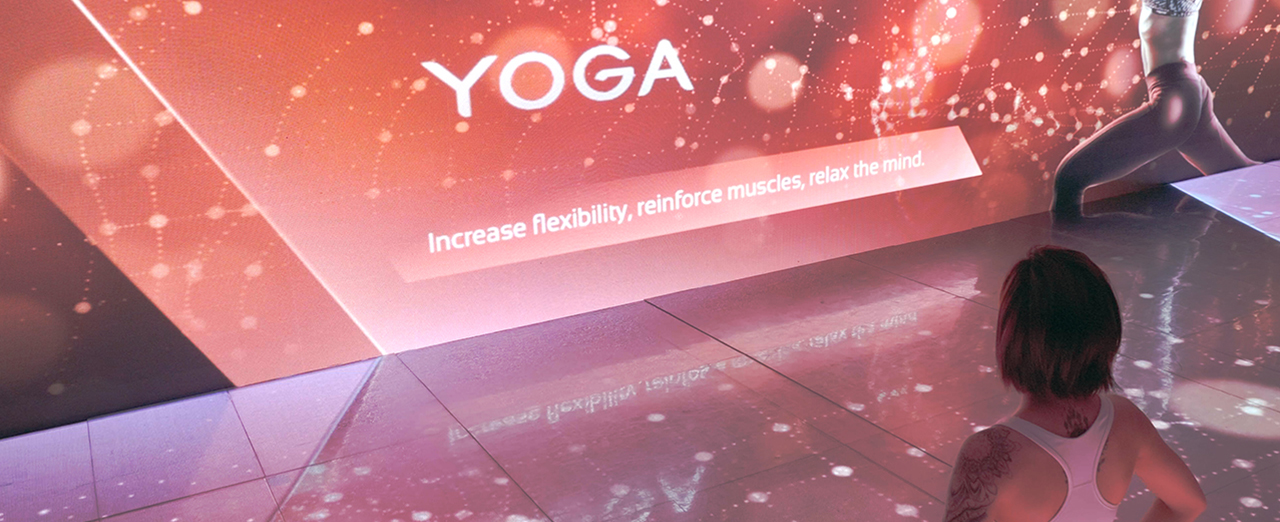 A protective plastic layer prevents impact; reflectiveness is used as a design component. Darker areas make illumination from the wall to merge into the floor. Running on graphic cards, customs GPU shaders generate living material which continuously evolves, with smooth and endless transformations.
起防撞击功能的塑料保护层,材料所具有的强反射性被用作设计元素。在地面图形的设计上,留出较暗的区域。这样使得墙壁的高亮部分可以充分的投射在地板上。
GPU着色器通过显卡实时运行,可生成平滑并无限变化的图形动画。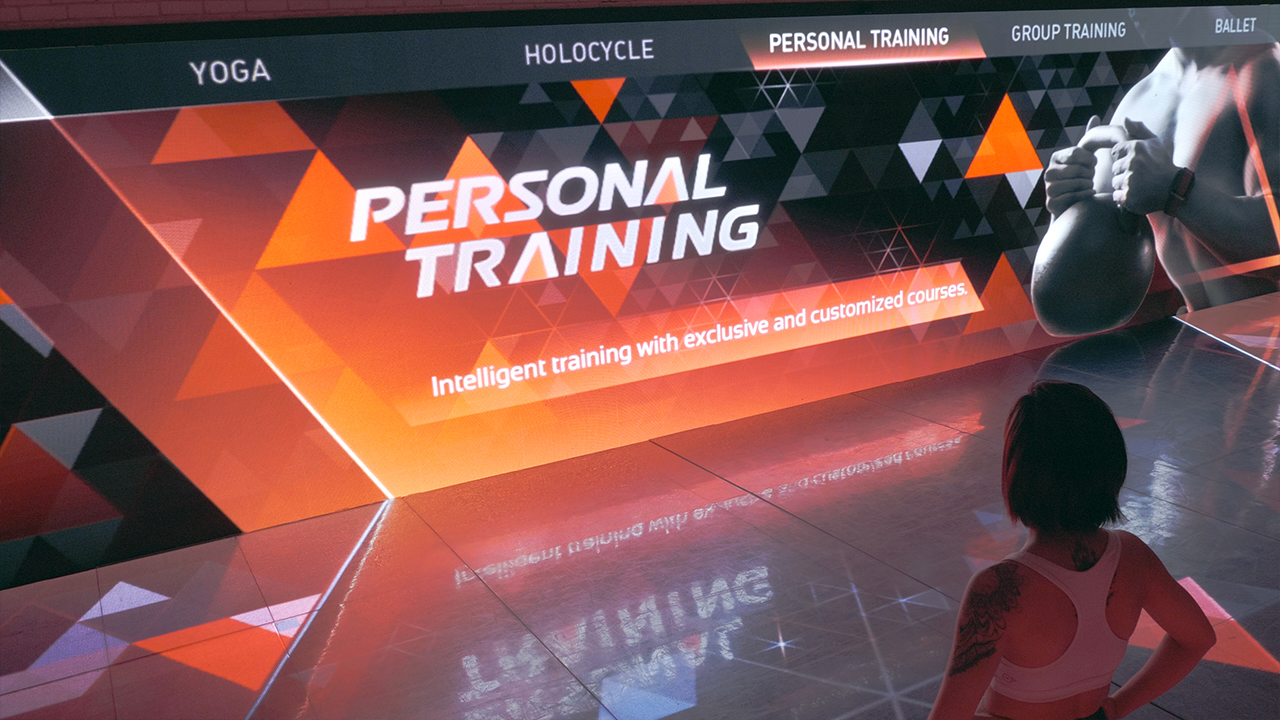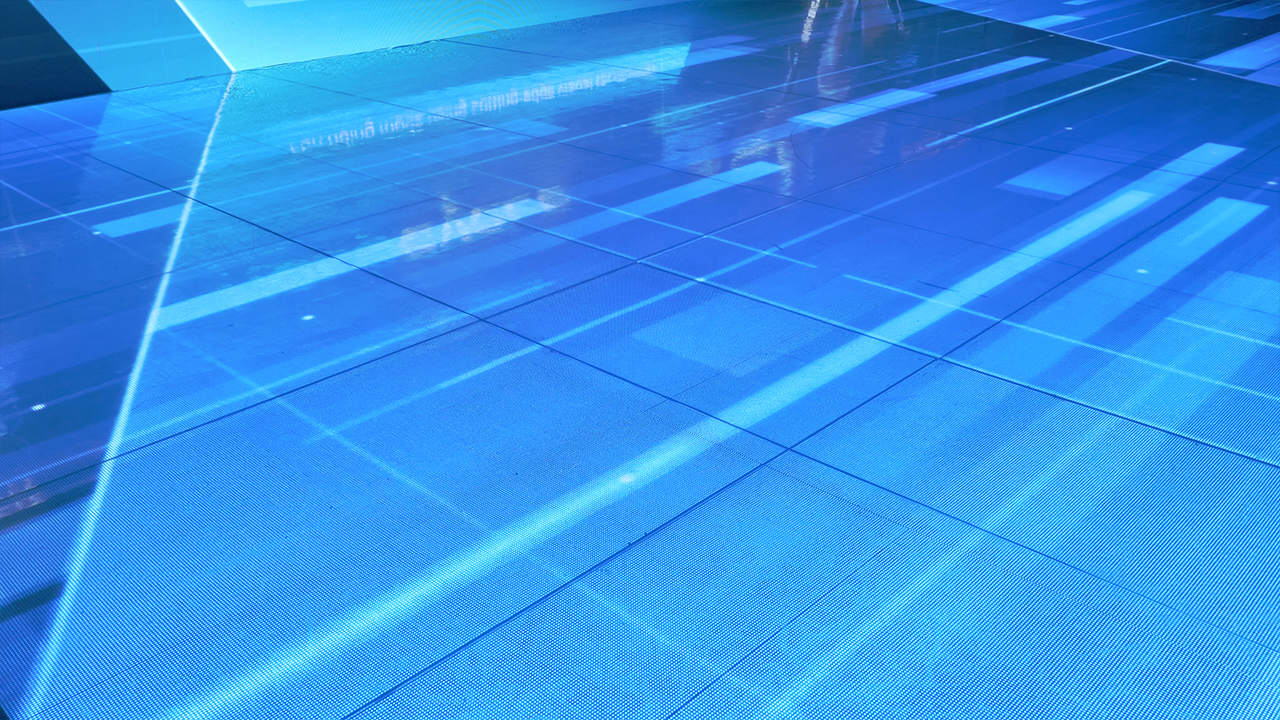 Client:
Holofit
Type:
Spatial Identity Research
Location:
Shanghai / China
Assignment:
Concept Design
Visual Identity
Media System Development
Real-time Visual Effects
Year:
2018
客户:
Holofit
类型:
Spatial Identity Research
地址:
Shanghai / China
任务:
Concept Design
Visual Identity
Media System Development
Real-time Visual Effects
年份:
2018