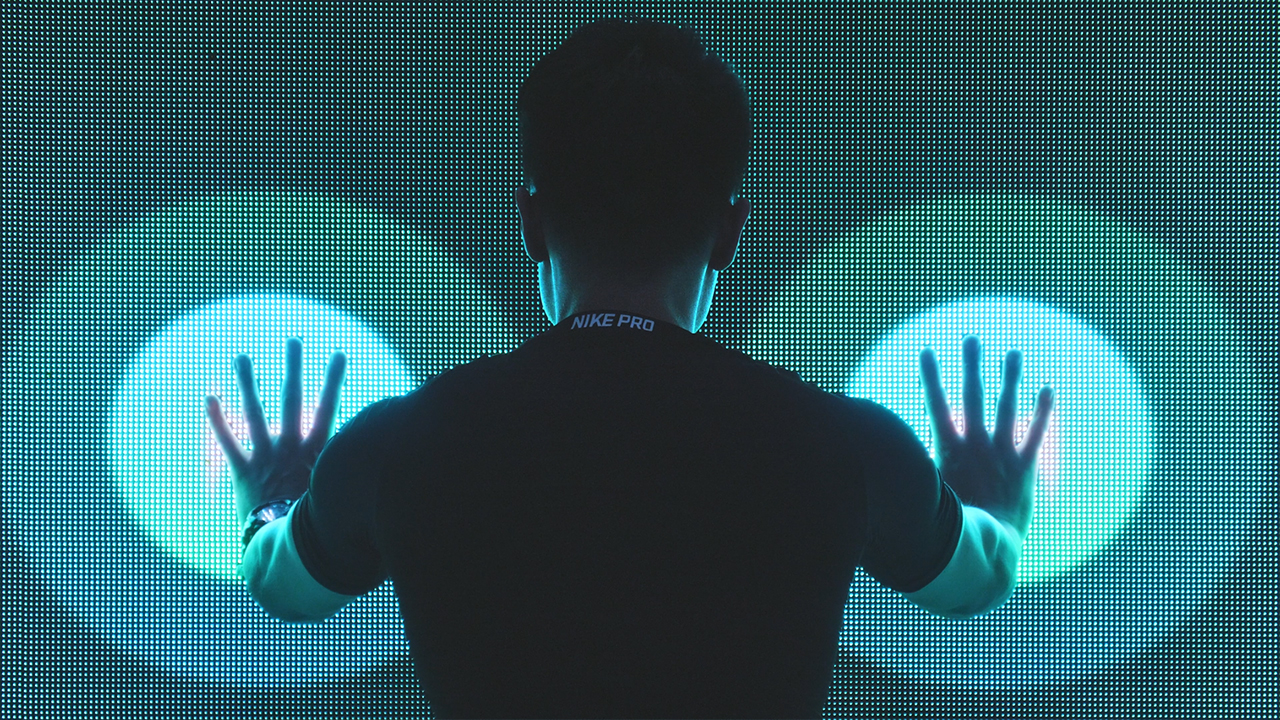 Holofit Personal Training
Part of Holofit's product line, "Personal Training" is a media space intended for fitness club, gym and sport events. The training process is composed of eight types of movement targeting all body parts.
Being installed in different locations, this system can be adapted to various screen sizes. Depending on the situations, several attendees can participate and exercice together.
It uses wireless controllers for trainers to navigate through the different modes and multi-touch LED wall for participants to interact.
"全息交互私教训练区"是HOLOFIT产品线的一部分。被运用于健身俱乐部或体育活动中的多媒体空间产品。其中挑战环节是针对八个不同的身体部位的训练,建立的空间运动引导系统。
产品可被安装在多样的环境场所,是由于其系统具备了配适不同尺寸的屏幕的功能。便于活动主办方亦或品牌方,随时随地的让参与者加入到训练当中去。
配置无线控制器、多点触摸LED屏、多模式选择菜单,帮助培训师与训练者更好的互动。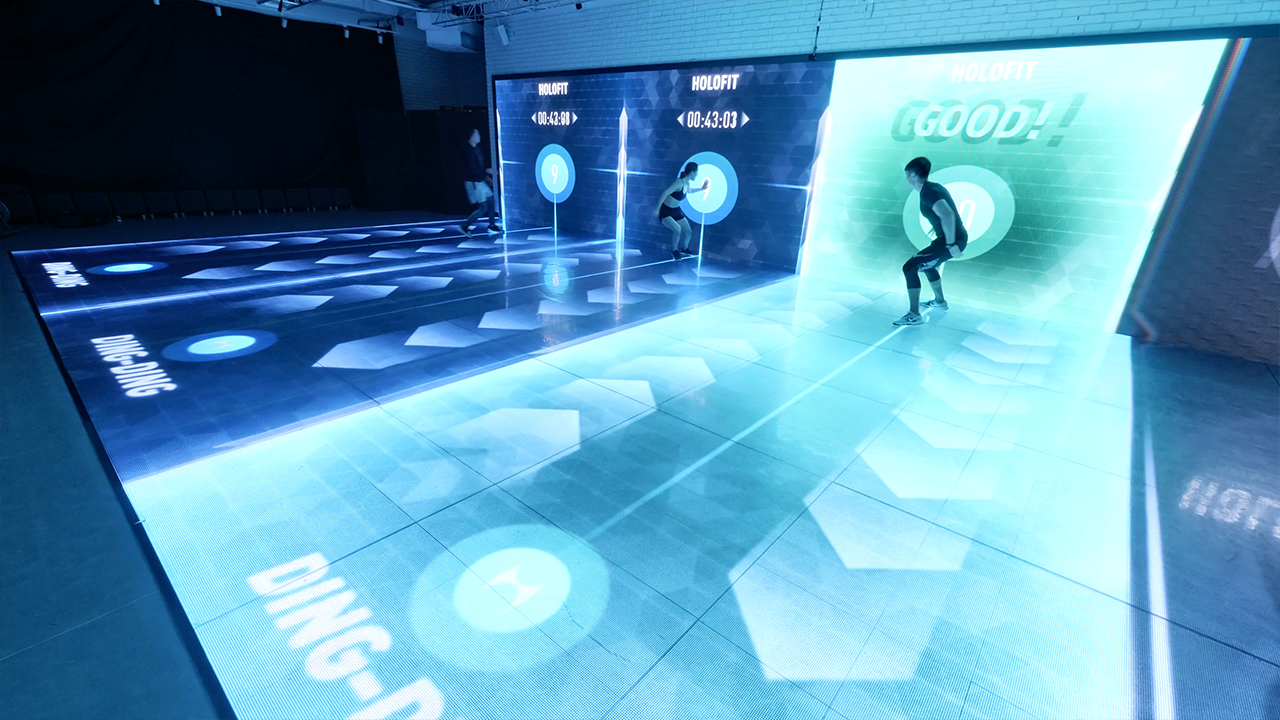 A graphical language.
Based on sharp and triangular elements, an icon based graphical language is inspired by the context's characteristics : dynamic, precise and competitive. Vibrant colors reveal progression steps and highlight focus points. The spatial user interface indicates recommended body positioning and movement direction.
功能图标识别
图标视觉语言的设计基于锐利的三角形作为的主设计元素。根据项目的主题展现出:动感、精确和竞技。 使用浓烈的色彩来强调和突出视觉焦点。以梯度的色值为指示信号,传递训练的阶段和强度。空间的交互界面指示肢体定位和引导运动方向。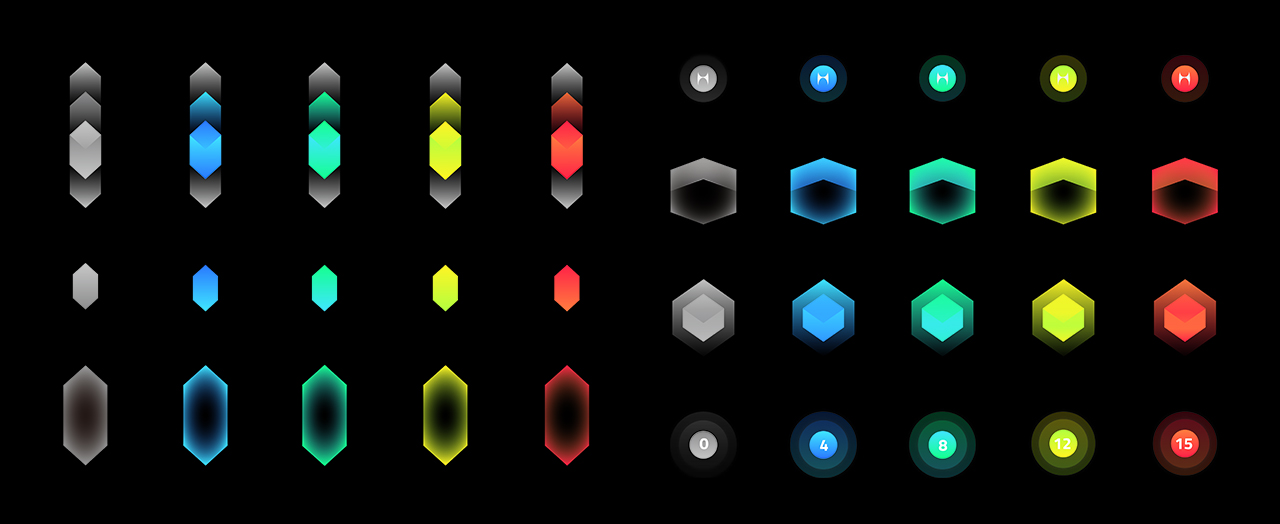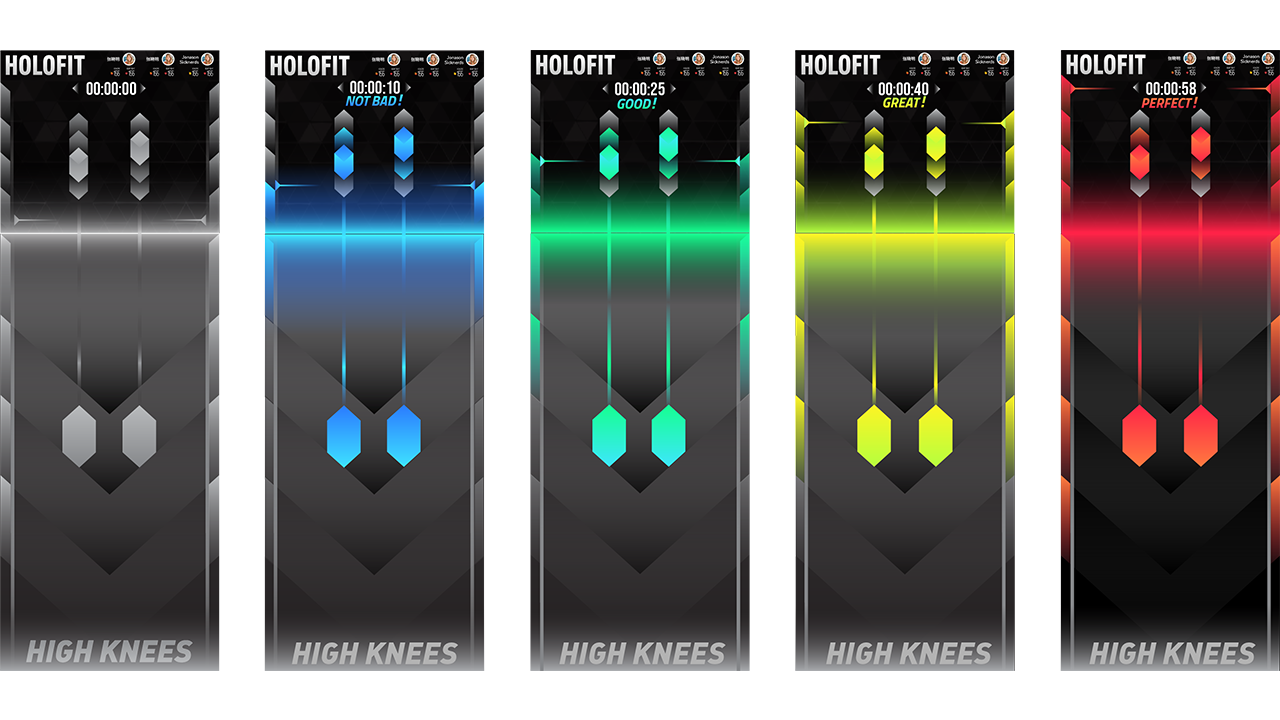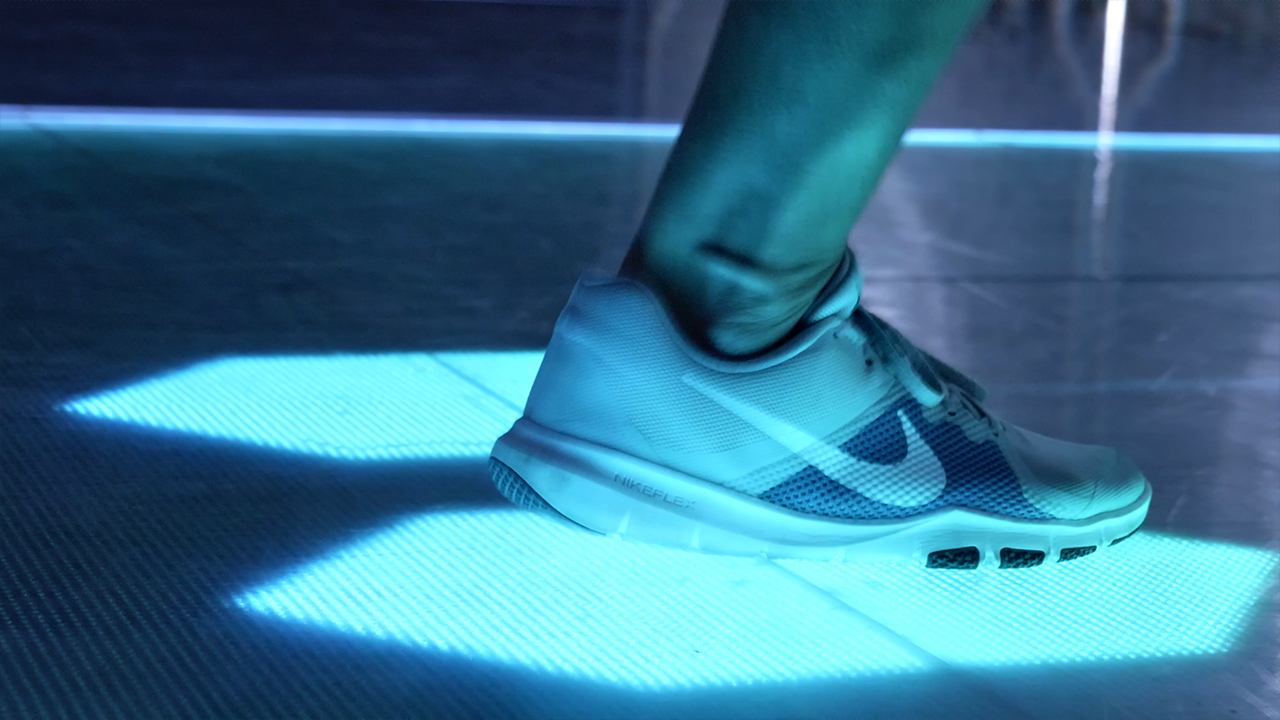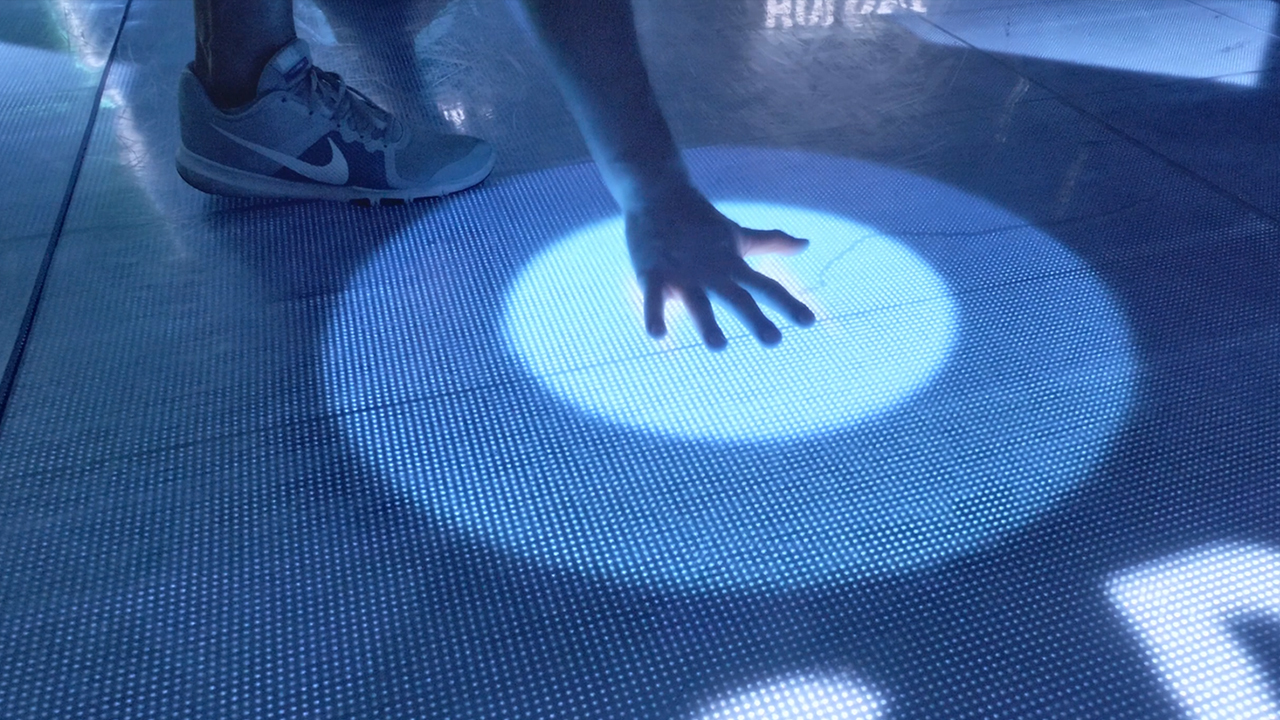 Due to LED screens brightness, the graphic style is highly contrasted to attenuate illumination and increase visibility. In action, immersive visuals with intense transition effects engage peoples to challenge themselves.
由于LED屏幕自为光源,在图形化设计的处理上拉大对比度,避免大面积的高亮色调。从而达到较好的感官识别度和舒适度。沉浸式和强劲的视觉动效激励参与者挑战自我。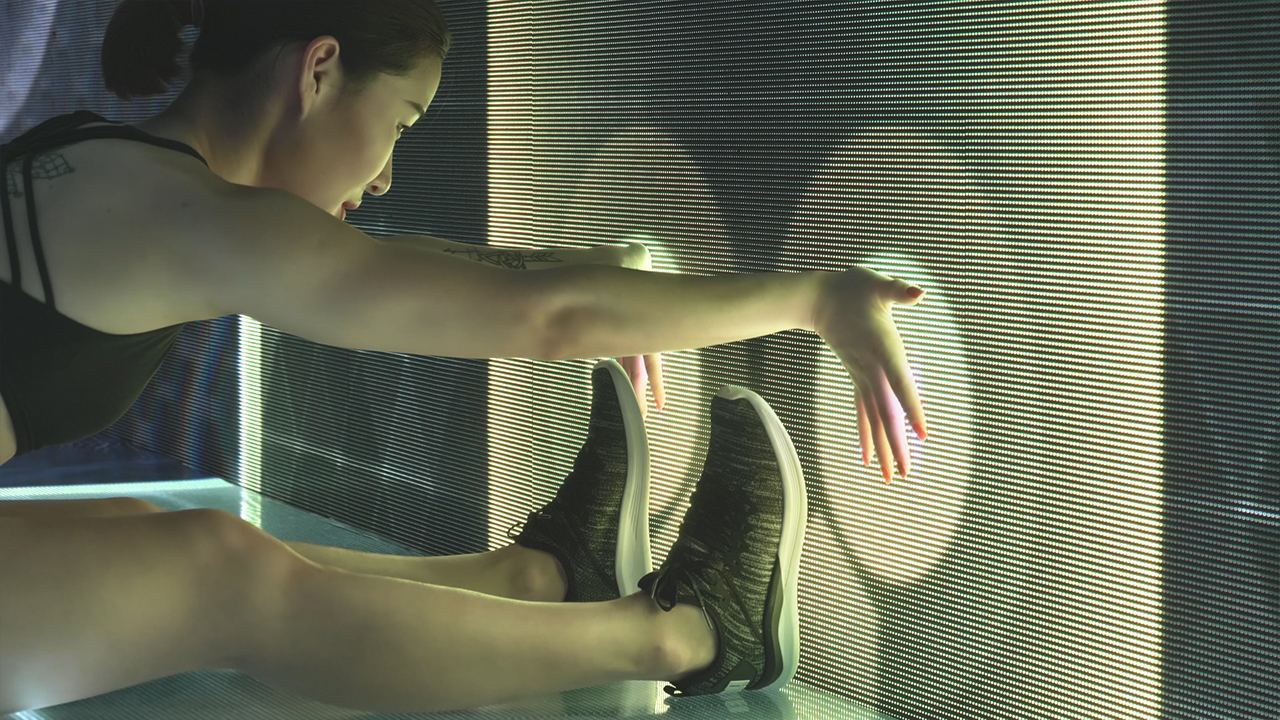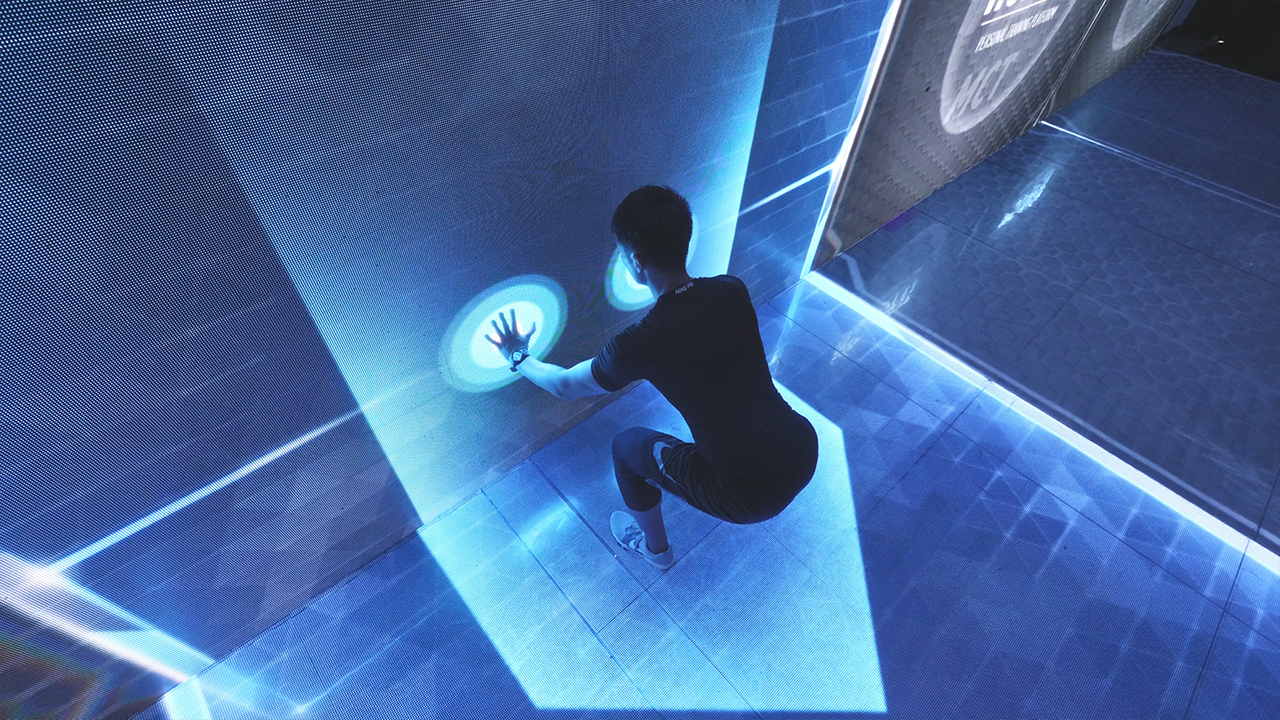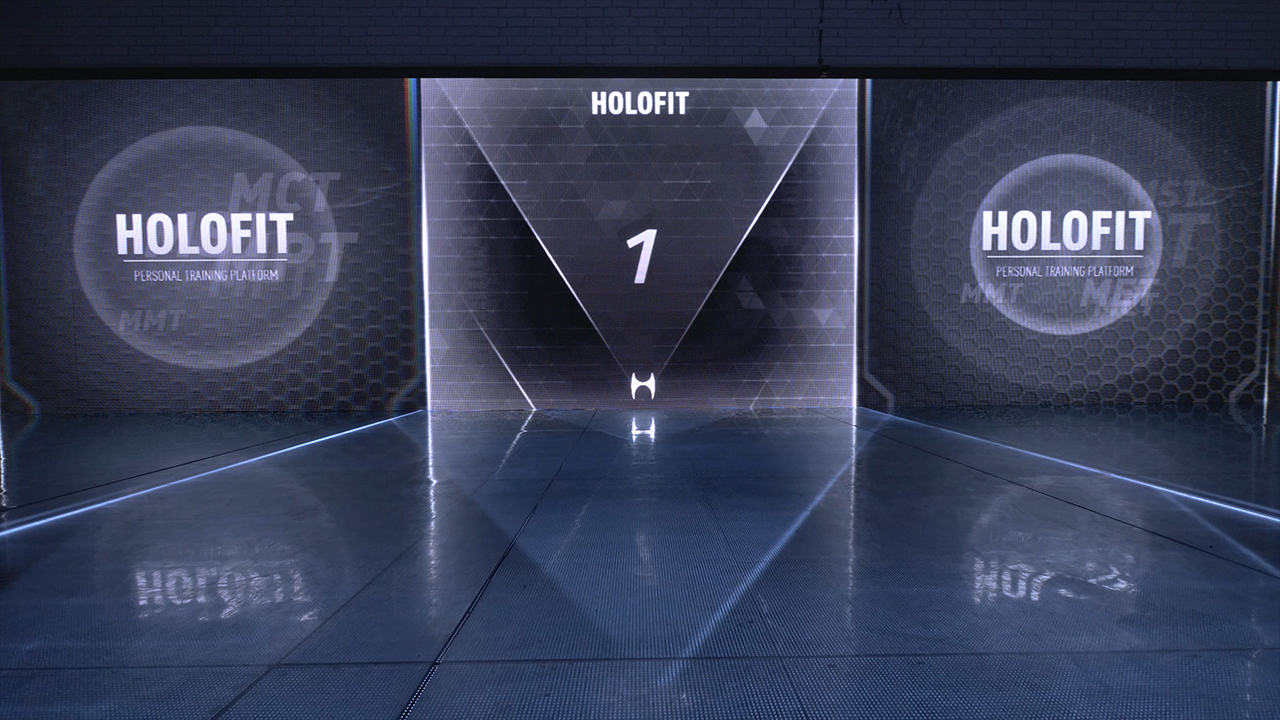 Client:
Holofit
Type:
Interactive Fitness Product
Location:
Shanghai / China
Assignment:
Concept Design
Visual Identity
Media System Development
Real-time Visual Effects
Year:
2018
客户:
Holofit
类型:
Interactive Fitness Product
地址:
Shanghai / China
任务:
Concept Design
Visual Identity
Media System Development
Real-time Visual Effects
年份:
2018