A 3D visualization system for multitouch screen. It was first Showcased during Laval Virtual, an international exhibition and conference on VR/AR and immersive techniques in France. MekaViz facilitates the understanding of complex prototypes and assembled machines through the intuitive presentation of industrial products.
MekaViz是一个用于多点触控屏幕的3D可视化系统。首次在Laval Virtual展会期间展出,这是法国的一个虚拟现实和沉浸式技术的国际展览会议。 MekaViz通过把工业产品直观呈现,来帮助理解复杂的机械原型和组装方式。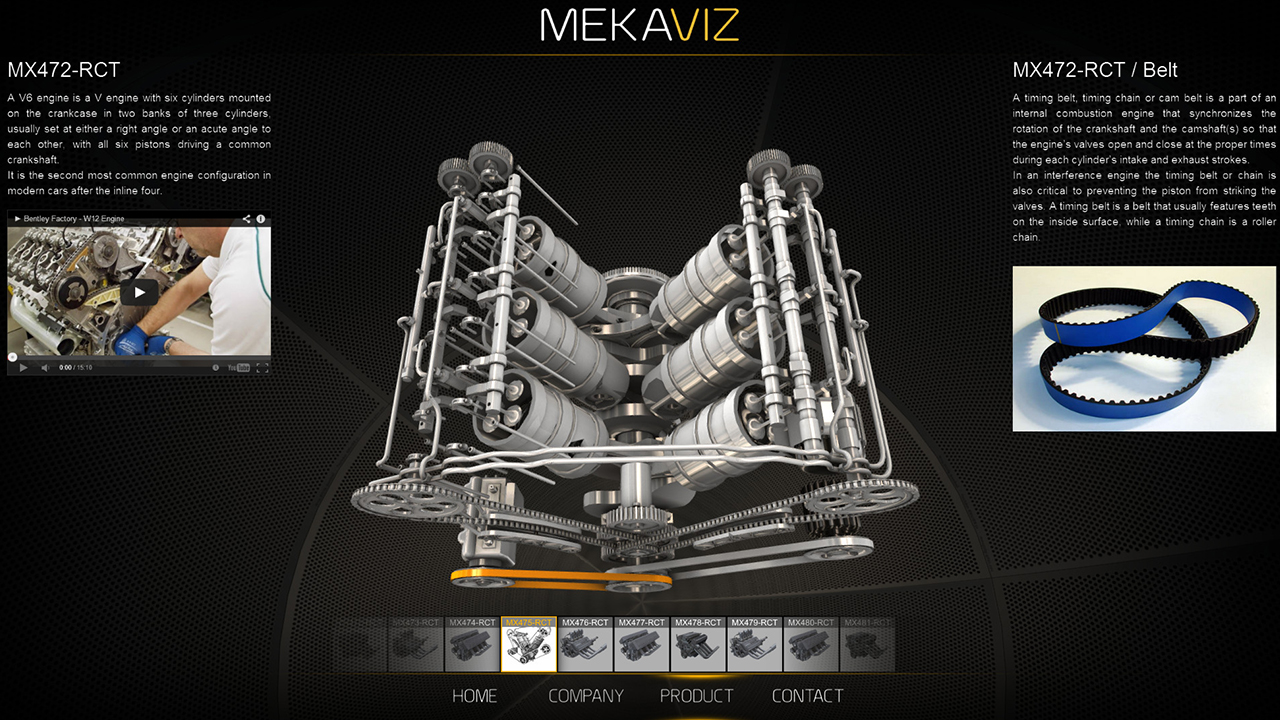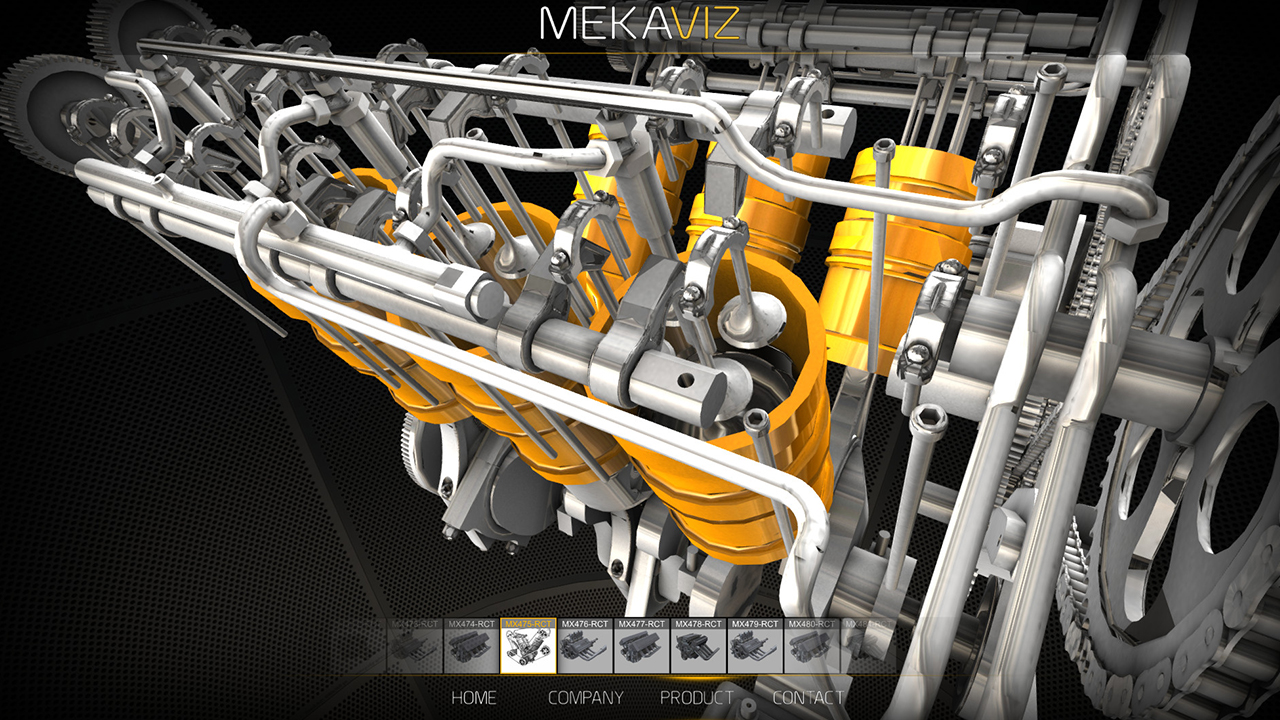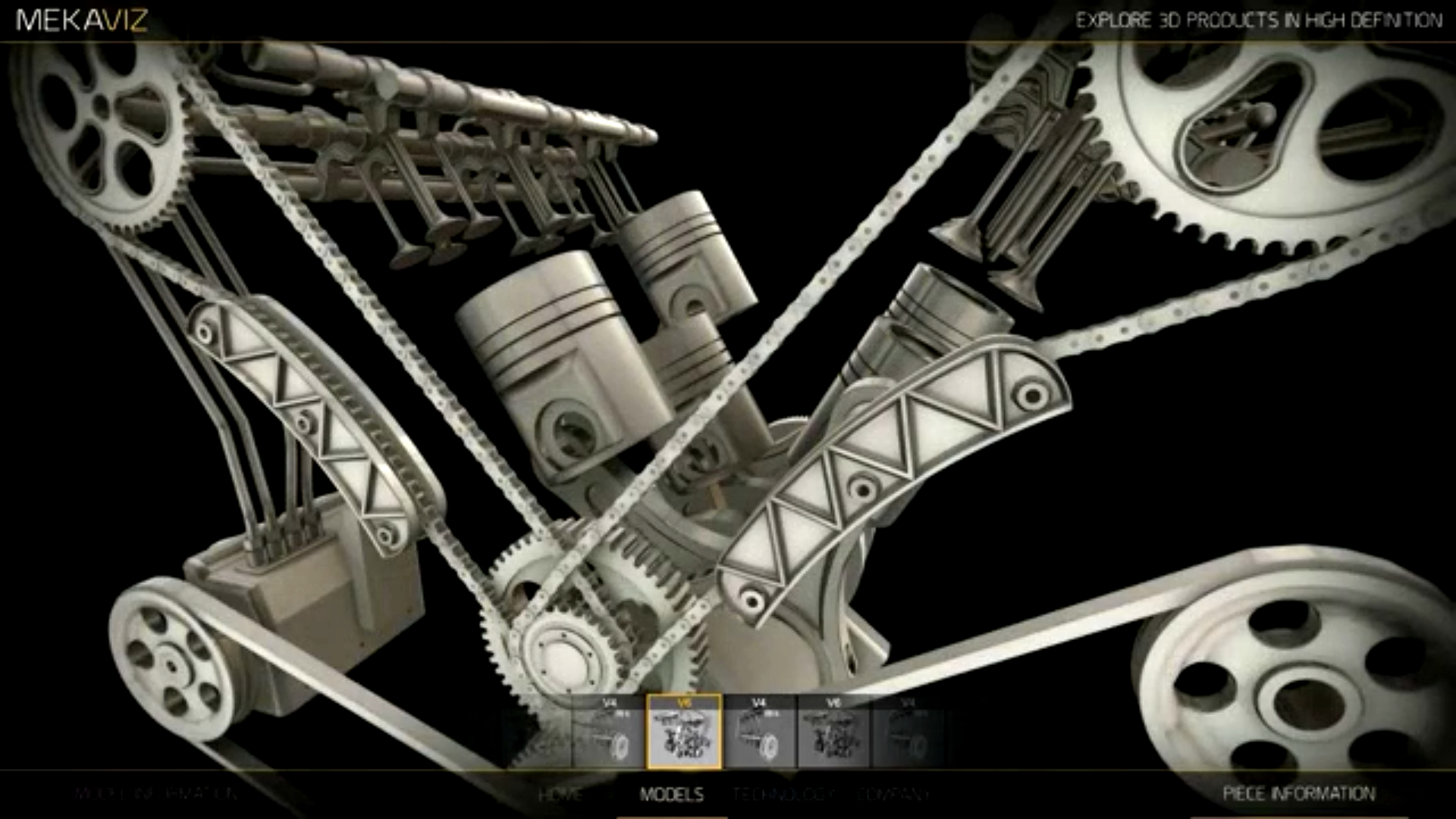 With a touch screen, users manipulate objects in 3D space and select different parts that compose it. During interaction, additional information is dynamically displayed.
触摸屏控制,用户可以操纵三维空间中的对象并选择组件。人机交互,动态实时的显示选中部件的信息。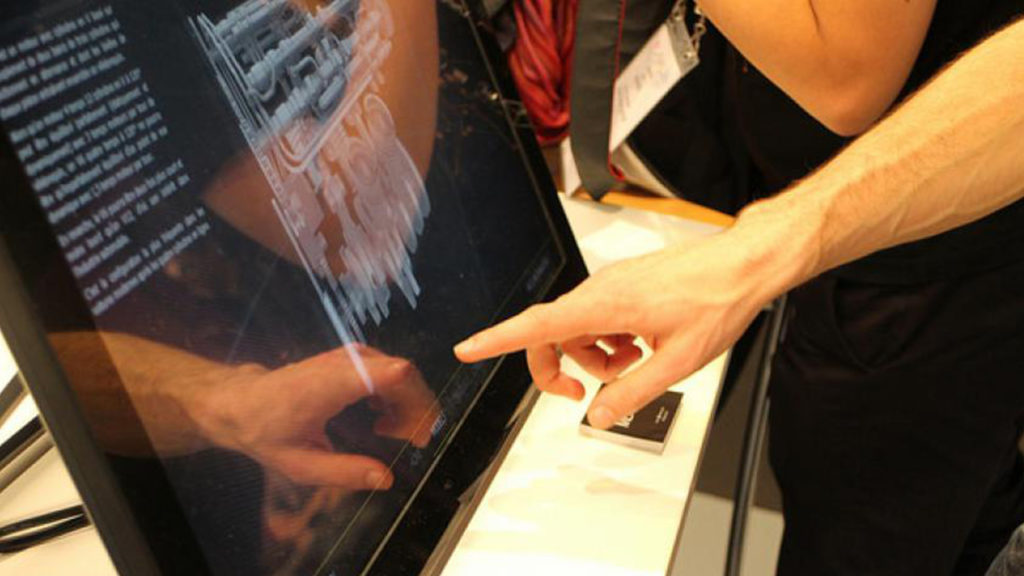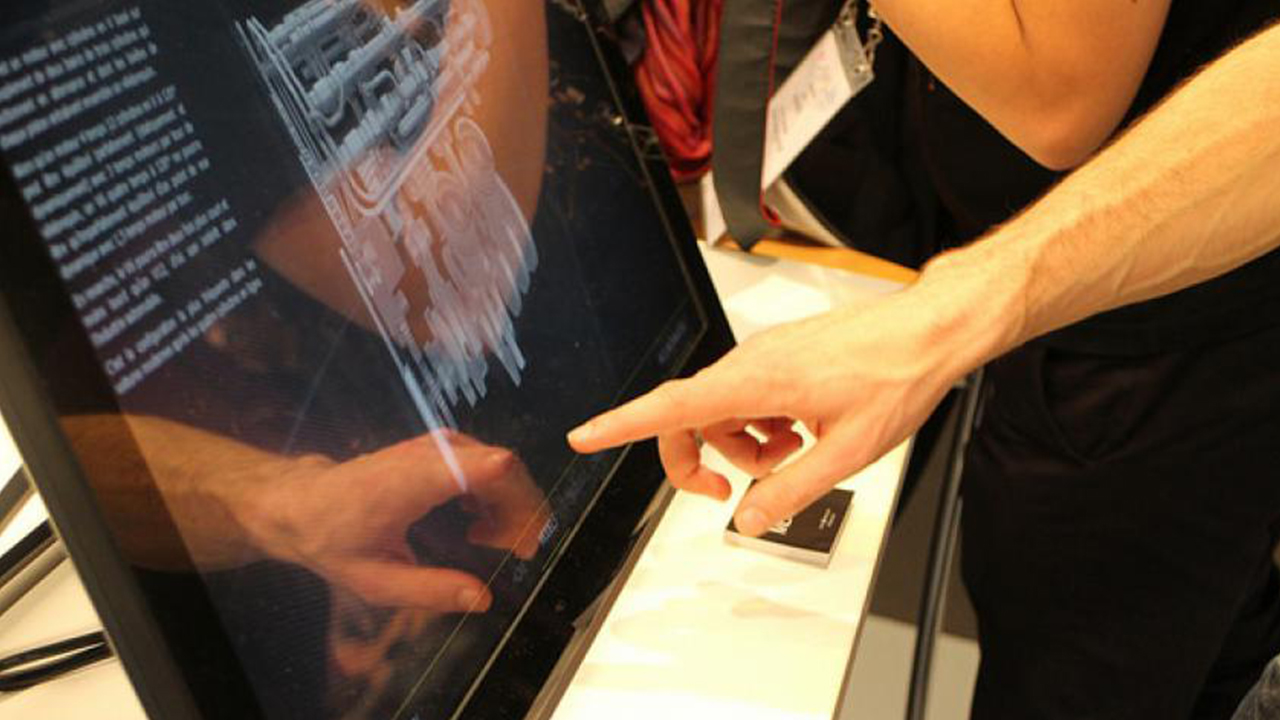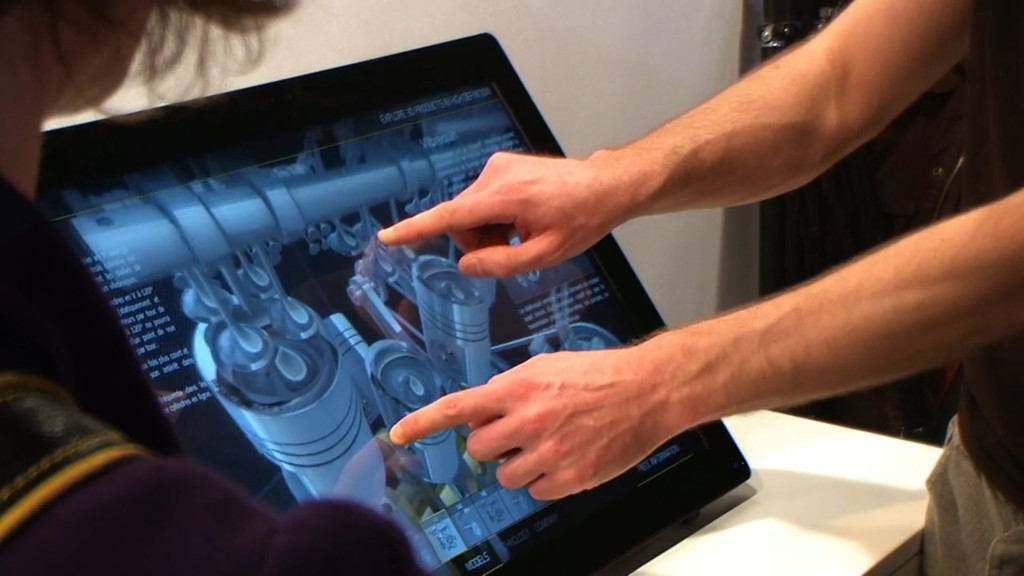 MekaViz is connected to an online content management platform. This enables the flexibility to administer texts, photos and videos from the internet. These tools provide the user with continuous and dynamic control over product information.
MekaViz链接到在线内容管理平台,灵活地接收来自网络的文本、照片和视频。这些功能的工具帮助用户持续而机动的控制并获取产品信息。
Client:
Stereolux
Type:
Industrial Product Visualization
Location:
Nantes / France
Assignment:
Concept Design
Visual Identity
Media System Development
Real-time Visual Effects
Year:
2014
客户:
Stereolux
类型:
Industrial Product Visualization
地址:
Nantes / France
任务:
Concept Design
Visual Identity
Media System Development
Real-time Visual Effects
年份:
2014