Founded by local business owners, Neopolia is a network which brings together 208 industrial companies from the Pays de la Loire region in France.
We created a multi-touch real-time 3D visualizer For Neopolia Aerospace and Neopolia EMR. Users of the visualizer navigate through a range of products made by local factories.
Neopolia由当地企业共同创立,汇集了法国Pays de la Loire地区的208家工业公司。
我们为Neopolia Aerospace和Neopolia EMR创作了一个多点触控的实时三维可视化的产品展示软件。软件的用户通过可视化的操作来浏览当地工厂生产的一系列产品。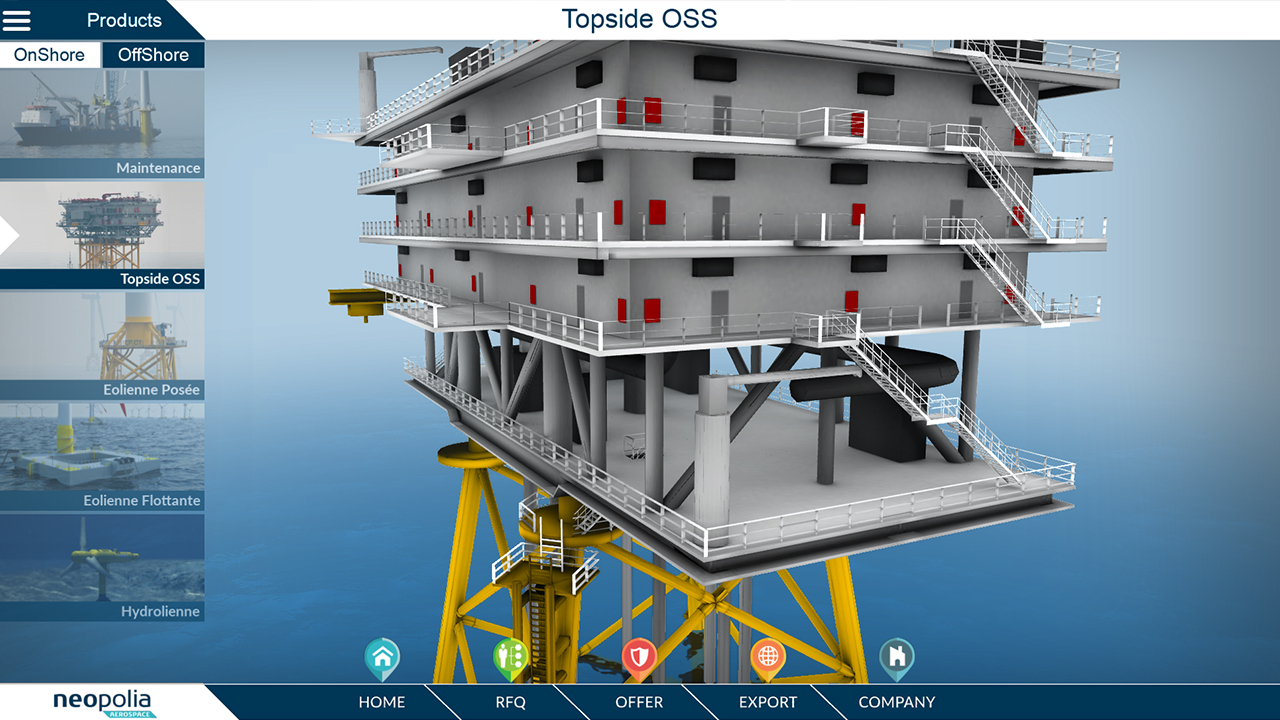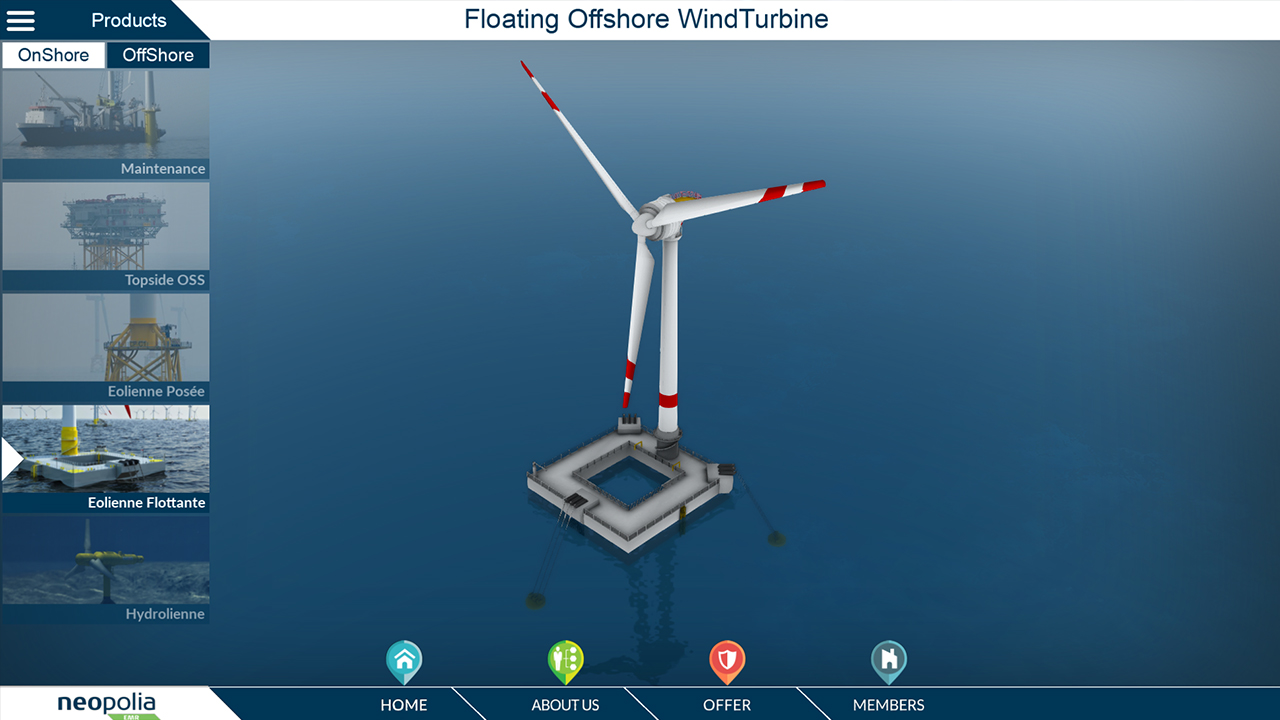 Wind turbines, electrical sub-stations and A380 aircrafts can be manipulated to display information on local factories manufacturing their different parts.
A 3D world map aids discovery of international exportation. Text and photos from a database describe Neopolia's member technical know-how.
This visualizer was first used during the Paris Air Show 2015, the world's premier and largest event dedicated to the aviation and space industry.
操控风力发电机、变电站和A380飞机,展示出制造其不同部件的工厂的信息。
三维世界地图作用于展示产品出口的通道。文字和照片的数据库,用来描述Neopolia成员所拥有的专项技术。
全球首屈一指的航空航天盛会,2015年在巴黎举办。在展览期间这款可视化软件首次被投入使用。
Client:
Neopolia
Type:
Industrial Product Visualization
Location:
Nantes / France
Contractor:
Naonoum SARL
Assignment:
Visual Identity
Media System Development
Real-time Visual Effects
Data Visualization
Year:
2015
客户:
Neopolia
类型:
Industrial Product Visualization
地址:
Nantes / France
施工方:
Naonoum SARL
任务:
Visual Identity
Media System Development
Real-time Visual Effects
Data Visualization
年份:
2015